While speaking over the phone can have its disadvantages, such as waiting to speak to someone in busy periods, a lot of people prefer this method of communication over waiting on an email or live chat, as you can end up with an immediate answer. This is why many companies around the UK still have robust customer facing teams manning the phones.
We have all had to interact with a call centre at some point, whether it be to fix your boiler or upgrade your phone, but that doesn't necessarily mean we know what processes or daily responsibilities are happening behind the scenes.
So, what is a call centre? A call centre is an office whose function is to filter incoming or outgoing customer phone calls. They are all manned and operated by phone representatives who manage each call, keep track of the case and any money transactions. Usually, to ensure teams are organised, offices use well equipped call centre software to enable them to interact with all customers easily and efficiently.
Call centres can either be proactive or reactive. This means that they can either reach out to customers with service offers and solutions, or they can act on the incoming calls. Many companies now offer proactive customer service to help create a stronger relationship with customers.
To work in a call centre you will need to be motivated by customer success. A phone agent is generally a problem solver who is committed to enhancing the customers' experience and journey. Call centres typically are fast paced and require an agent to manage a handful of different responsibilities. Agents will need to be flexible with their workflow and be capable of handling unexpected issues. Whilst this may cause their workload to change daily, agents will still perform the same core call centre duties each day.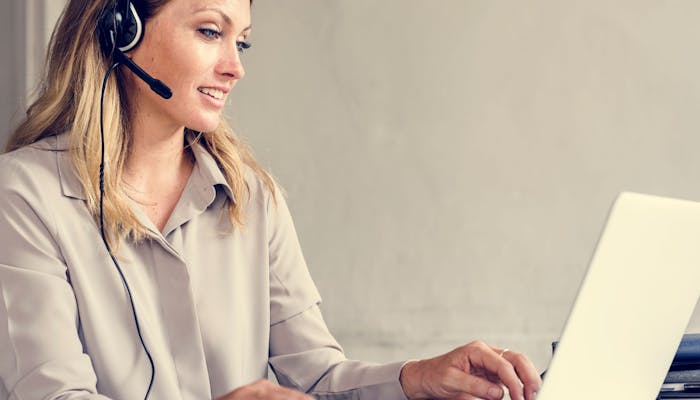 SOME OF THE MOST IMPORTANT TASKS/RESPONSIBILITIES OF CALL CENTRE CUSTOMER SERVICE AGENTS
1. Helping customers across different service platforms
If you are working within a call centre, there is a chance that you will be handling more than just phones. This will mean you are being cross trained. You may be asked to interact with customers using email, live chat or social media. Being able to adapt to the channel in which you are working is crucial to providing an omni channel experience.
2. Communicating in a thoughtful and personalised way
No matter how experienced you are on the phone, whether you have worked for 10 years or 10 months, you should never assume that you know more about the customers' needs than they do. Assumptions may lead to misunderstandings, miscommunication and therefore negative experiences. A negative experience will remain with a customer longer than a positive one - this is generally why call centres can have bad reputations. Instead, the best call centre agent will be patient and help the customer by coming up with well thought out detailed solutions.
3. Creating a delightful customer experience
To enable the company to stand out from their competitors, call centres must do more than just provide the right answer. A positive call will remain with customers, providing more value to the business. A perfect attribute to a call centre agent is that they have the ability to turn just about any customer into a loyal advocate.
4. Tailoring the experience
No two customers will be, or are, the same, therefore the experience shouldn't be. Every customer has their own unique needs and idea of how they want the call to be resolved, therefore recognising these differences and being able to adapt your communication to suit is a great way to personalise the call.
5. Thinking on your feet
When customers have questions they will want their answers quickly and right there. This means as a call centre agent, you will need to be organised and capable of thinking on your feet. You need to be up to date with call centre training and the lastest news/discussions.
6. Reporting recurring customer issues or significant problems
You won't just be solving issues for the customer, you will be solving for the business too. If you notice a pattern or issue, you will need to report this to your manager. This will then help the company identify any product flaws and be able to rectify them before larger issues are created.
7. Solving issues for the customer and not your convenience
Sometimes, if you have had a bad day yourself, it might be tempting to provide a customer with an easier, short term solution. However, it is important that you solve issues for the customers' long term needs and not for your own. If you do this, customers will recognise the difference and will remain loyal to the business.
It doesn't matter what industry the call centre is based in, all duties are essential to a customer service team for short term and long term success. By consistently completing duties and responsibilities, departments can deliver positive customer experience on nearly every interaction.
It is important that all call centre agents work together as a team and help create a system that will manage customer service demands. It's also essential that Customer Service Managers lead by providing helpful strategies and help where needed.
THE 3 MAINS STEPS TO FOLLOW AS A CALL CENTRE AGENT:
1. Customer Contact
The process of the call begins when a customer either calls in, or the agent makes an outbound call to them. Sometimes a customer can request a time to be called later that day. In some cases a switchboard will be used to filter the needs of the customer, ensuring that they land at the right department.
2. Resolve Issues
Once the customer is with the appropriate agent they will work to resolve the customer's issues or concerns. A successful agent will possess a blend of experience, product knowledge and great communication skills which will enable them to fulfill the customer's needs. A good agent will not only know what questions to ask, but when and how to ask. Sometimes it isn't easy finding the right answer, and rephrasing a few times is needed to make sure that the customer understands what is being said to them. The goal of the phone call is to resolve the issue within the first interaction. Prevention is always key to success as it stops customers coming back again, with the same issue. A first call resolution will demonstrate that you can provide customers with timely solutions when they need it.
3. Follow Up
Whilst agents aim to resolve the problem during the first call, the goal isn't always attainable. Sometimes agents have no other choice than to end the call and follow up, which allows them to gain more information at a later date. For example, if a customer is waiting to hear back from their boss and cannot give definite answers at the moment, you may need to call back at a later date. Of course there can be a risk of not being able to reach the customer again for some time, but if a follow up is done, it generally benefits both the customer and agent. By getting a customer off the phone, it furthermore allows them to get on with their day whilst an agent investigates an issue. The alternative would be to place the customer on hold for however long is needed, which can be frustrating for a customer.
It is always important to have key skills when working in a call centre as this environment and job may not suit everyone, and it is definitely not easy.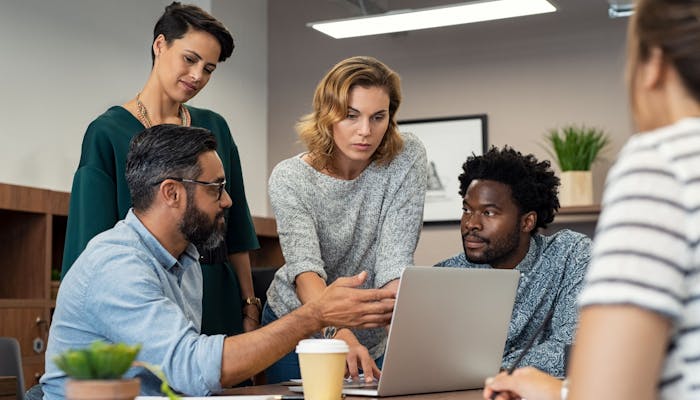 KNOWLEDGE RETENTION
Customers do not want to repeat their problems every time they call. They are looking for timely solutions and re-explaining will cost valuable time and doesn't help to progress towards a resolution. A good agent will be able to interpret a customer's problem and understand the issue the first time they hear it.
FLEXIBILITY
One characteristic of a call centre agent role is that day to day responsibilities can sometimes be unpredictable. An issue may arise with no warning, therefore an agent will need to be flexible and adapt to these unexpected situations. This means that an agent needs to be able to spring into action, at a moment's notice.
ATTENTION TO DETAIL
When providing a customer with an answer, giving them a "nearly" right answer just doesn't cut it. Every customer has specific needs and will not appreciate even small details being overlooked. It is important that the agent pays close attention to the customers' needs and does everything they can to satisfy every one. By doing this it demonstrates you are going above and beyond for the customer, which improves customer satisfaction.
CREATIVITY
Sometimes whilst on the phone the solution to the customer's problem is not that clear or achievable, especially if the customer has an idea of a solution which does not line up with the company's rules or regulations. Whilst it may not be the agent's fault, they will need to come up with an alternative solution. This is where agents need to be creative by offering and suggesting different ideas that will both benefit the company and the customer. A creative agent will be able to use the resources set out for them to fulfill the customers' needs in an unanticipated way.
ORGANISATION
As mentioned above, not all calls can be resolved within the first call, and follow ups may create challenges for agents in terms of managing their cases efficiently and being able to provide updates or catch ups in a timely manner. Being organised will enable the agent to manage ongoing contact and their daily responsibilities or tasks.
Working in a call centre can be very demanding, but what job does not get like that sometimes? It can also be very rewarding, especially when you know you have done all you can for the customer.
A call centre enables agents to learn something new just about every day, and gain new skills - whether that be in life or in business - as you're faced with different obstacles and challenges all the time. Most days the job is fast paced, which means there are calls waiting to be answered in a timely manner, whilst you wrap up the previous call.
PROS & CONS OF WORKING IN A CALL CENTRE
There are a number of advantages and disadvantages to working in a call centre environment. We've listed some of the most common pros and cons below:
PROS
You gain transferable skills.
You learn excellent communication skills
Upbeat, social atmosphere
Always positions to move into
CONS
May be faced with challenging customers/calls
Calls can be demanding
Possibility of long term health issues, such as back problems if guidance is not taken onboard
As with any job, a call centre will have its ups and downs. But by ensuring you have the correct skills, understand the responsibilities of the position, and view your role as an essential part of the customer experience, you will enjoy the role to its fullest.
Before an agent starts taking on calls, they are put through rigorous training. These training programs are generally divided into different phases in order to help agents achieve expertise in all aspects of customer handling. The training also provides the agent with confidence to take on any call, especially if they are not a call centre veteran. At least some level of training will always be needed, as while talking to customers may seem simple to some people, it can become challenging when a customer is angry or disappointed with the service. Call centre training can be a strenuous task, as there will be so many systems and processes to learn, but this training will provide you with the key information to get you through every call.
NEED SOME HELP WITH YOUR CV?
Perfecting your CV can be challenging. There's a lot to think about, from the layout and design to the written content. But there are a few simple ways to ensure you get these things right, such as using a CV checker. Simply click the button below to get a free check on your CV - you'll receive bespoke recommendations to improve your CV and your chances of landing a new job!
FREE CV CHECK