5 Ways to Support Staff Mental Health
Most employers will support their staff if they become ill. But what about mental health? Our mental health is just as important as our physical health, but is often overlooked.
As an employer, there are a number of ways in which you can support your staff with their mental health. We've outlined five things to try below!
1. Keep an Open Line of Communication 
It can be easy to forget that you're all part of the same company, with the same goals, especially if you're all working in different offices. That's why it's so important to keep in regular contact with your colleagues, whether it's through speaking in person, or via phone, email, live chat or video calls.
It's also essential that as a manager, you're approachable. If any of your team members have any concerns or issues, they need to feel comfortable speaking to you about such matters. Being an approachable person and having open conversations about issues can build loyalty and trust between you and your team.
Do bear in mind though that sometimes it's less about what people are saying, and more what they aren't voicing. If someone is less vocal than usual about their daily responsibilities or if you just haven't spoken to a staff member in a while, it may be a good idea to check in with them for an update on their wellbeing.
2. Social Time
It's not just about work. Even when people are at their place of employment, there is always some sort of social element going on in the background! If you worked remotely during lockdown, you'll certainly appreciate how much a difference it makes not to be surrounded by colleagues, even if you didn't speak with them too much in the office. 
As a team leader, it can be beneficial to make some element of the working week a social event. This could be something as simple as a coffee meeting, or you could try and host a bigger event, like a team game night or pub quiz. If you really want to inspire team building, you could even try something a bit more exhilarating, like laser tag or an escape room!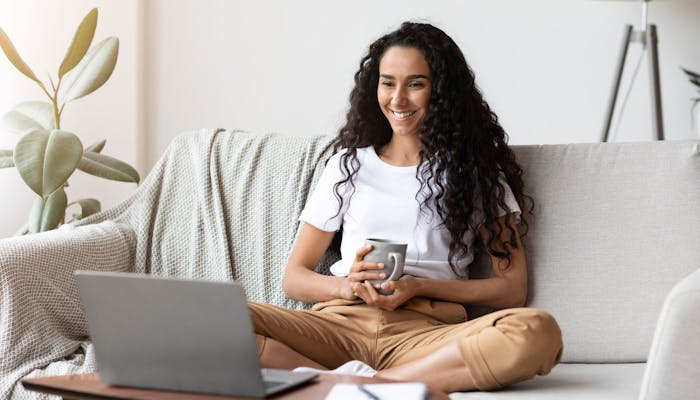 3. Allow Flexibility
Until the outbreak of COVID-19, flexibility in the workplace often meant working from home! Businesses now have to be even more flexible, as although not everyone worked remotely, companies will need to be mindful of other changes.
For instance, many parents had to homeschool their children, and may now need to work fewer or changeable hours. Others may simply have found returning to an office setting draining, so may request more time off or reduced hours each week. 
4. Change it Up
Whether you're working from home, or working a lot of long hours, the days can merge into one. With the former, in particular, it can be hard to separate your work from your leisure time. 
Hopefully your employees have found ways to overcome these issues, but you can also try and change up the tasks you delegate. Perhaps now is the time to start a new project, and get as many people involved as possible, so that they have something new to focus on.
5. Set Alternative Goals
A big part of maintaining mental health is doing activities you enjoy, particularly things like exercise. Sometimes it's good to do something that requires little thought, and is almost like meditation. As with mixing up their routine, there's a good chance your employees have found ways to destress themselves, but this doesn't mean you can't offer support too!
Promoting a healthy work-life balance is something you should be aiming for anyway, but there is no harm in going one step further! Rather than just setting work related goals, try to also encourage wellbeing activities by setting certain targets to hit, or offering incentives.
Overall, it's important to be aware of your staff's mental health, and do what you can to support them. 
NEED SOME HELP WITH YOUR CV?
Perfecting your CV can be challenging. There's a lot to think about, from the layout and design to the written content. But there are a few simple ways to ensure you get these things right, such as using a CV checker. Simply click the button below to get a free check on your CV - you'll receive bespoke recommendations to improve your CV and your chances of landing a new job!
FREE CV CHECK