How to Stand Out (For the Right Reasons) On LinkedIn
Social media is not only a great way to communicate with your loved ones, catch up on current affairs, and semi-stalk celebrities, it can also be a fantastic tool to find a new job. LinkedIn in particular is a great platform that allows you to connect with millions of people across the globe, including a large number of recruiters and potential employers.
The only downside with LinkedIn is that, because there are so many people who use it to search for jobs, it can be difficult to stand out from the crowd. We've therefore gone through the steps you need to take in order to make your LinkedIn profile appeal to businesses looking to hire, and how to find your dream job on LinkedIn!
Include Your Employment History
On the summary section on your LinkedIn page, you should include details of your previous roles, as well as the experience and accomplishments you gained in these positions. Try to keep this relatively concise - perhaps around five or six lines long. Bullet points can be great here, as they allow a potential employer to easily glance over your employment history. 
You should also include any qualifications and expertise you have, whether this is a degree in a related field, or some form of industry recognition. The Featured Section additionally allows you to highlight things you're particularly proud of, such as articles you may have published, or links to external sources which illustrate your talents. 
Outline Your Key Skills and Experience
If you list at least five skills on your LinkedIn profile, statistics show that you're over 25 times more likely to be contacted by employers than LinkedIn members that list fewer skills. People in your network can also endorse the skills you've included - their name and profile photo will appear alongside your key skills, to let others know that these skills are verified. 
Another way to authenticate your skills is by using the Skill Assessments feature. As the name suggests, this feature allows you to complete tests specific to the skills you list. That way, employers can see that the proficiencies and knowledge you've mentioned are genuine. And if you're looking to expand your repertoire of skills, there are plenty of free courses available online, such as those offered by The Open University.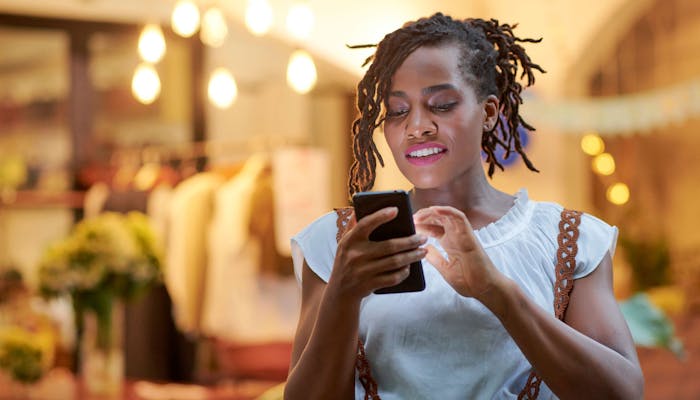 Make Your Profile Attractive
As the old adage goes, you only get one chance to make a first impression. This is as true of your LinkedIn profile as a job interview. You therefore need to consider the overall look of your profile - this needs to be appealing, but still professional.
It's also essential to include a photo of yourself. It may interest you to know that individuals with a profile photo on LinkedIn get up to 20 times more views than those who don't have a photo. They also get almost 10 times more connection requests. Your photo should be relatively recent, you should be dressed professionally, and your face should make up most of the frame.
Looking for Work?
After you've made these changes to your LinkedIn profile, you need to let potential employers know that you're either looking for work, or are open to the idea of moving roles. One of the simplest ways to do this is by adding a green photo frame feature around your profile picture. This indicates to people that you're open to finding a new job. 
It's also a good idea to specify on your LinkedIn page what sort of roles you'd be interested in, as well as where you'd be willing to travel to. Including a more specific location on your profile - a town or city, rather than the standard 'UK' - can additionally help recruiters or other agencies find you in their searches. 
Network and Set Up Job Alerts
If you don't add anyone to your LinkedIn network, you're unlikely to be connected with an employer! It's amazing how a few connections can link you to an employer looking to hire someone of your skills and talents. Just a few degrees of separation could be between you and your dream job. You should also consider asking the person who puts you in contact with a hiring company to vouch for you and give an informal referral. 
Another great tool LinkedIn has is a Job Alerts feature. This will notify you when new openings are listed that meet your search criteria, and you can get a heads start on applying. Searching manually is pretty straightforward too - you can filter by categories such as industry, job title and location. 
NEED SOME HELP WITH YOUR CV?
Perfecting your CV can be challenging. There's a lot to think about, from the layout and design to the written content. But there are a few simple ways to ensure you get these things right, such as using a CV checker. Simply click the button below to get a free check on your CV - you'll receive bespoke recommendations to improve your CV and your chances of landing a new job!
FREE CV CHECK