What are Soft Skills and Why are They Important?
When you attend a job interview, you need to be able to demonstrate all your skills. It's tempting to solely focus on your more quantifiable skills, such as training you've received, formal qualifications, and technical experience. But interviewers are just as interested in your soft skills, as these can often show how well you'd fit in with the company culture. They also can say a lot about your personality.
Soft Skills Meaning
While it's relatively simple to explain hard skills - sometimes referred to as technical skills - soft skills are a bit more difficult to define. Hard skills are things you've learned, generally through education, on the job training, or training courses, that ensure you're able to perform a job properly. Examples of hard skills include:
Typing speed
A formal certification
Proficiency in a particular software
Fluency in another language
Soft skills, which are often called interpersonal skills or people skills, are less about what you've learned in your career journey, and more about your personality and how you interact with other people. 
Soft Skills Examples
When you think of soft skills, you'll probably think of things like time management and communication skills. These are some of the most commonly sought after soft skills, but there are many others, such as:
Critical thinking
Creativity
Adaptability
Patience 
The great thing about soft skills is that they can be applied to a wide range of jobs. Hard skills can often be more role specific - a degree in engineering probably won't help your job application to work as a nurse. But with something like organisational skills, these can be applied to just about anything. 
Soft Skills vs Hard Skills
While it can be easy to dismiss soft skills, they're usually more important than you'd think. Although it's much more impressive to say that you can speak several languages or fly a plane, your ability to work as a team or manage your time efficiently could be what makes you stand out. 
Presumably everyone who applies for a specific role will have the hard skills necessary to carry out their daily tasks. For instance, if you're applying for a software development job, you should be able to build a website. It's the soft skills that make an employee a good culture fit which will make a candidate more attractive to a business. 
It's also good to keep in mind that hard skills can generally be taught. It's usually just a matter of time and money! Soft skills tend to be more innate, and it can be difficult to train yourself to be adaptable or more empathetic. So at the interview stage, your soft skills could be just as valuable to the employer as your hard skills. They will often be a good indicator of how well you'd fit into the company and whether you'd get on with your colleagues.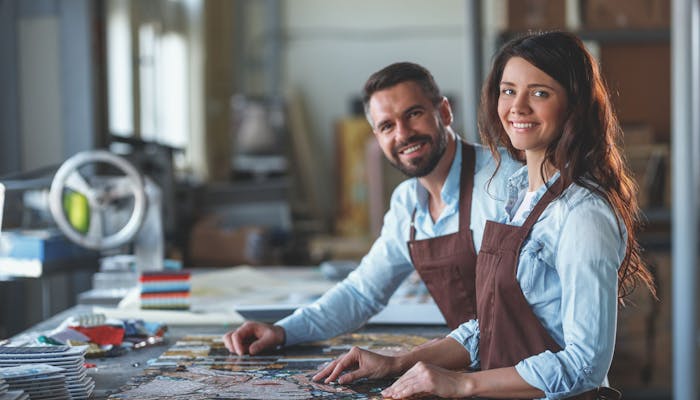 Which Soft Skills are Most Valued By Employers? 
Which soft skills are the most in demand will generally depend on the employer. The sector you work in may also make a difference. For example, if you're working in customer service, communication and social skills will probably be valued more than other soft skills.
Research has been conducted into the most useful soft skills, so it's a good idea to include these on your CV! In 2020, LinkedIn published the results of their study into the soft skills employers were most keen on, which included:
Persuasion 
Creativity
Emotional intelligence
Collaboration
Adaptability
Another study by the US software company iCIMS ranked the top three soft skills for candidates. iCIMS also included the percentage of recruiters who sought these skills:
Problem-solving (62%)
Adaptability (49%)
Time management (48%)
This study furthermore showed that the more senior position you hold, the more valued your soft skills are. Over half of the recruiting professionals surveyed believed that interpersonal skills become more relevant when you're in a managerial role rather than in an entry level position.
Demonstrating Soft Skills in an Interview
When it comes to giving examples of your hard skills, generally it's easy to provide evidence to back up your claims. Often, you'll have a certificate or qualification to show you have the required skills, such as a degree certificate. With soft skills, it's less simple to prove you're capable of what you say you are.
There's no point stating that you're great at something like time management if you're unable to provide some kind of proof. You're unlikely to have formal qualifications in soft skills, so you need to be prepared to give examples. For instance, you could mention setting up an hourly timesheet in your current job, which improved your productivity significantly. Before your interview, make sure you come up with at least a couple of examples of you using both soft and hard skills in your working life, so you don't get caught off guard when questioned!
NEED SOME HELP WITH YOUR CV?
Perfecting your CV can be challenging. There's a lot to think about, from the layout and design to the written content. But there are a few simple ways to ensure you get these things right, such as using a CV checker. Simply click the button below to get a free check on your CV - you'll receive bespoke recommendations to improve your CV and your chances of landing a new job!
FREE CV CHECK