The Key Skills You Need To Become A Manager
Some managerial skills are clear, but others are more subtle. And if you want to progress in your career, it's important that you know what traits you need to demonstrate. This can be tricky if you haven't had the best luck with your previous managers, as it can be hard to use them as role models. So what skills do you really need to become a successful manager?
We've listed what we believe to be the eight most important skills you need to demonstrate in order to show you're management material. Once you've got these skills down, it's then up to you to approach your boss about moving forward in your career, citing examples of the skills below. 
Giving specific examples of your management traits can go a long way in convincing your boss that you're well suited for the role, and that they don't need to try and hire someone externally.
INTERPERSONAL SKILLS
We'll start off with an obvious one. As managerial jobs are all about interacting with people, you need to be able to build successful relationships with your team. It's about finding the right balance between maintaining a position of authority and being friendly with your colleagues. You should take the time to get to know your team better, through team-building activities, or social events. Find out a bit more about them on a personal level, but ensure that you don't stray too far from professional boundaries.
It's important to remember that each team member will require different things from you as a manager. And the only way you'll be able to find out how you can best support them is to speak to each member of the team. Ask them how you can help them progress, and show that you appreciate their value.
Developing strong interpersonal skills can be challenging if speaking to people doesn't come naturally. But as with most things, the key is to practice. Jane Austen makes this point beautifully in Pride and Prejudice - if you're not as accomplished at something as other people, it's not because you're less capable, but will be the result if you do "not take the trouble of practicing."
THINKING AHEAD
When you're working as a member of the team, it can be easy to just focus on the workload you have in front of you, and take each day as it comes. Managers though, have to think about the bigger picture. You need to plan for the future, and spot where you can implement efficiency gains to help you reach these goals faster. You'll need to encourage innovation, and work towards making the company more profitable and productive.
It's also important to put a strategy in place that reflects the goals of the business. Prioritise the tasks of the team, so that you're all working towards the same vision. Communication is key here - you need to maintain open lines of communication with your team, and report your progress to senior management, so must master communication at every level.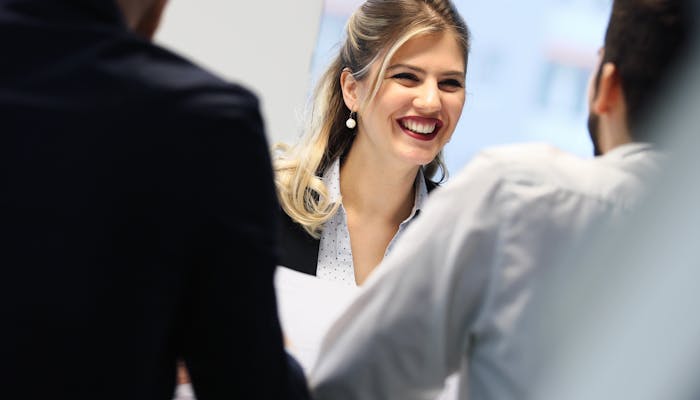 PROBLEM SOLVING
Unfortunately things don't always go according to plan within a business, and you'll need to spot and solve any issues that arise. Noticing issues before they become major problems requires great attention to detail, and you'll also need to keep calm under pressure.
While these are skills that come more naturally to some people than others, you can sharpen your own skills through practice and focus. Attention to detail is mainly about taking things slowly - try not to rush your work, even if you think that might impress your boss. They'd rather you do an outstanding job over slightly more time than a quick job riddled with mistakes. In terms of keeping calm under pressure, do your best to keep your emotions out of your professional life - stress and anger are never useful at work.
When it comes to problem solving itself, it's important to think creatively. That way you can come up with innovative solutions that will minimise the impact of the problem, for both your team and the company. And while you may develop some contingency plans for potential problems, you'll also need to be able to think on your feet - you won't be able to plan for every issue that could arise.
BEING DECISIVE WHEN NECESSARY
If, for instance, a lot of good ideas are being thrown around, and it's unclear which one will be the most profitable, it's not always easy deciding which one to choose. As a manager, you'll often need to make the final decision in such instances, so that everyone is working towards the same outcome. You'll also need to accept responsibility, should you make the wrong decision.
As with problem solving, you won't always have much time to deliberate when making an important decision either. It's essential that you have the ability to quickly weigh up the pros and cons of a situation, and make an informed decision.
This will generally mean knowing the business inside out, so that you have a good understanding of what the impact of certain choices will have. It's equally as important to consult the experts in your team about the bigger decisions - while you may have the final say, it shows strength, not weakness, asking for the opinion of someone who knows more than you in a particular area.
ORGANISATIONAL SKILLS
Organisation is another key factor of management. You'll need to juggle your own workload as well as oversee that of your team. Not to mention the various meetings you'll need to attend, as well as training and performance reviews. You need to set a good example, and keep on schedule. Allocate a reasonable amount of time for each task you need to complete during the day, and make sure you stay on track. A well organised diary can ensure that you're working efficiently, deadlines are met, and can help reduce stress too.
Delegation is often considered a sign of weakness - surely you can handle the work given to you, right? But delegating work can make the team as a whole more productive, and will make your team members feel valued. Showing that you trust them to perform a task just as effectively as you, or perhaps better, will help build the team's confidence. You'll also be able to get on with other essential tasks. When delegating work, you simply need to consider the strengths and skillsets of your team, and decide who would be best suited for what task. Again, it comes back to interpersonal skills and knowing your team well.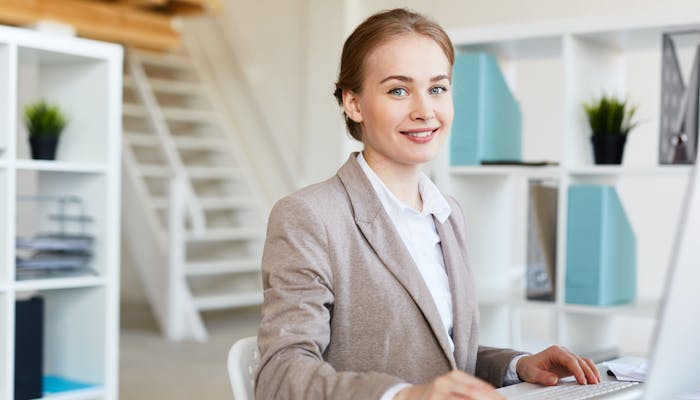 HAVE MARKET AWARENESS
If you want to progress to management level, it's essential that you have commercial awareness, and understand what makes a business in your sector successful. Read as much as you can about the industry you're in, and speak to your more experienced colleagues about the knowledge they've gained about how to make a business profitable.
As a manager, you'll need to demonstrate that you are aware of your company's aims and mission, and are in agreement with the direction the business is heading in. You'll also need knowledge of the sector as a whole, and be able to identify the company's competitors. You should additionally show that you have researched the economic and political issues your business is facing.
TRAIN AND SUPPORT YOUR STAFF
This skill can be harder to demonstrate if you haven't yet reached a managerial level. But even if you can't train people working under you, you can still support your colleagues. Once you've done your research on the industry and the goals of the company, you should be in a better position to help those around you.
When you do reach management level, you will have impressed your superiors with your commercial awareness, and it will be part of your role to pass on your knowledge and skills to your team. This will involve ongoing training and mentoring. You'll need to identify areas that need improvement, and help build the confidence and skills of staff so that they can progress within the company. And don't forget to offer encouragement and recognise the individual achievements of your team. If they feel valued, the workplace will be happier and more motivated.
When it comes to training, you might want to consider obtaining a management qualification yourself, if you really want to stand out. Research from the Chartered Management Institute (CMI), shows that almost 80% of employers felt that such qualifications are more than worth investing in. They act as assurance that you have the skills required to be a successful manager.
LEAD BY EXAMPLE
Perhaps one of the most important things to keep in mind when it comes to being a manager is that you need to inspire your colleagues. They need to really embrace the company culture, and they'll only do that if they truly believe in your vision. So you need to be fully committed to this vision - you need to live and breathe it.
If your team can see how passionate you are about the direction you want the company to go in, they'll be more inclined to follow your example. So make sure you're clear on your goals and ambitions, so that everyone is heading in the same direction.
And before you become a manager, you also have to be clear about the steps you'll need to take to reach that goal. You need to wholeheartedly believe that you can achieve success too - when job hunting, you should apply for roles that will challenge you. Recruitment agencies like Pineapple Recruitment can help you find a managerial position, or put you on the path to reaching a more senior role.
NEED SOME HELP WITH YOUR CV?
Perfecting your CV can be challenging. There's a lot to think about, from the layout and design to the written content. But there are a few simple ways to ensure you get these things right, such as using a CV checker. Simply click the button below to get a free check on your CV - you'll receive bespoke recommendations to improve your CV and your chances of landing a new job!
FREE CV CHECK