Should I Set Up a Job Alert for Specific Roles?
When you're looking for a job online, depending on your industry and job role, you may find that new jobs are being added constantly. It can therefore be hard to keep track of the ones you've looked at, not to mention time consuming to scroll through lots of similar jobs!
Job alerts can be a great way to keep up to date with the latest job opportunities listed on job boards and job search engines, as well as other larger career websites. Job alerts tend to come in two different forms - notifications each time a relevant job is posted, or email alerts with a daily or weekly roundup of the roles that have been advertised.
You can usually filter your job alerts too, taking into account things like industry, location, salary, the type of role, and the level of experience required. That way, you won't need to read the whole job description before realising that the position wouldn't be suitable for you.
The Benefits of Job Alerts
The main advantage of job alerts is the fact that you can save yourself a lot of time searching through job listings. You won't need to worry about finding relevant jobs in your industry that you're qualified for, and that are relatively local, as the filters you put into place on the job alert will ensure you only see such results. 
Job alerts can additionally allow you to be among the first to see a new job listing, and apply quickly. If the business is looking to take on new staff as soon as possible, with a job alert, you could apply for a role, attend the interview and be offered the job, all before some people have even seen the job advert! 
Another benefit of job alerts is that you can be as specific as you like when it comes to filters, in order to avoid irrelevant job listings. Of course, if you add too many filters, you may not receive a lot of job alerts, but most sites allow you to easily adjust your settings. So if you're getting too many alerts, or not enough, you can refine your filters until you're seeing the results you want.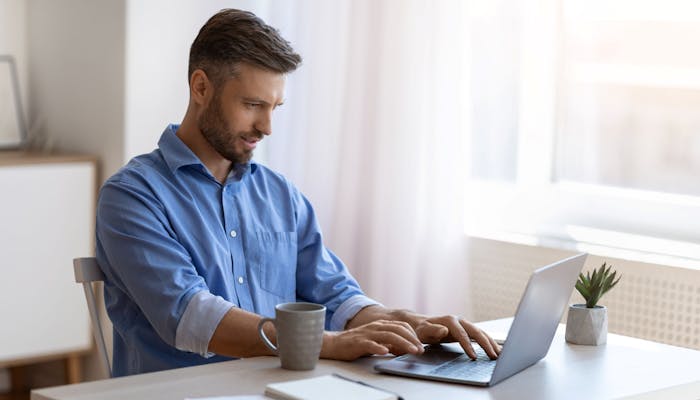 How Do I Set Up a Job Alert?
There are a few platforms where you can set up a job alert, including job listing sites like Indeed, TotalJobs and Reed. You may not realise that you can also set up job alerts on LinkedIn, so when any new jobs that match your preferences are posted, you can get daily or weekly alerts. These can be via email, notifications if you have the app, or both if you choose. LinkedIn can be a fantastic way to find a new job, as the social media platform allows you to utilise your personal network to connect with local businesses and companies within your industry. It's fast becoming one of the best ways to find a new job.  
In order to set up a job alert on LinkedIn, once you have entered your initial job search, at the top left of the page, you should see a 'Job Alert' toggle, which you can simply turn on and off. Once you've switched the alert on, you can choose how often you want to receive notifications that fit that search criteria.
And if you want to edit or delete any job alerts after you've found a job through LinkedIn or elsewhere, you can click on the 'Jobs' icon on the LinkedIn homepage, and select 'Manage Alerts'. 
Setting Up Multiple Job Alerts
If you're not actively searching for a new job, but are just open to the possibility, you may only set up job alerts with one platform or website. But if you're fully committed to looking for a new job, you may wish to consider setting up multiple alerts. Some sites may have jobs listings that others don't, and certain platforms allow you to apply more filters than others. The alerts themselves may also come in more or less frequently with particular websites. 
You may even wish to consider setting up a separate email address for job alerts, especially if you're signing up to receive alerts across a variety of platforms. This will not only stop your main inbox from being cluttered with job alerts, it will also ensure that you can easily go through each notification without accidentally missing any or deleting them. 
If you're actively job hunting, it may be a good idea to set up job alerts with at least one national job listing site, networking platforms like LinkedIn, and potentially a local or industry specific job board. That way you'll cover as much ground as possible! You may also wish to sign up with a recruitment agency like Pineapple Recruitment, who can send you across job listings they think you'd be interested in and well suited for. 
NEED SOME HELP WITH YOUR CV?
Perfecting your CV can be challenging. There's a lot to think about, from the layout and design to the written content. But there are a few simple ways to ensure you get these things right, such as using a CV checker. Simply click the button below to get a free check on your CV - you'll receive bespoke recommendations to improve your CV and your chances of landing a new job!
FREE CV CHECK