Jobs You Can Get Hired For With No Experience
A lot of jobs these days require either years of experience, or formal qualifications. But university isn't for everyone, and it's hard to demonstrate experience if you're not given the opportunity to acquire it. Thankfully, there are a surprising number of jobs available for those entering the job market, or if you're completely changing careers and have no experience in your chosen field.
We've listed a few examples below - some of them you may have considered, but you may have thought you'd need previous work experience for others. So no matter how sparse your CV is, you can find a job with no experience or qualifications. The best thing is to be honest - don't try to make up past jobs, as you're bound to get caught out!
If you're really not sure where to start, you could also think about contacting a recruitment agency, who should be able to find you a job regardless of your experience.
ESTATE AGENT
AVERAGE SALARY: £21,300 PER ANNUM
While there are courses you can take in order to become an estate agent, experience is not always needed. Most companies will offer on-the-job training, and you'll have plenty of opportunities to undertake further training too. You'd need to be motivated and persuasive to work as an estate agent though, as most work on a commission basis. So the more you sell, the more you can earn.
CUSTOMER SERVICE REPRESENTATIVE
AVERAGE SALARY: £19,100 PER ANNUM
Although some training will be needed at the start of this job, as each company will have their own policies, you'll probably participate in an induction training course. You can also get a head start by taking a short training course through a recruitment agency. A job in customer service is perfect for anyone who loves speaking to people, and is able to keep calm under pressure. You'll need to have good communication skills, displaying friendliness on the phone, and be a team player too.
BARTENDER/WAIT STAFF
AVERAGE SALARY: £17,200 PER ANNUM
Working in a bar or restaurant can be a good job to get if you don't have any experience. Depending on where you work, the shift patterns can be varied, and allow you to work alongside studying or pursuing other goals. As long as you're friendly and like chatting to customers, this could be a good opportunity to expand your CV. You should receive some training whilst on the job, and could be required to obtain a certificate if you choose to become a bartender. Serving food and drinks can additionally be one of the best jobs to earn tips, to supplement your salaried income.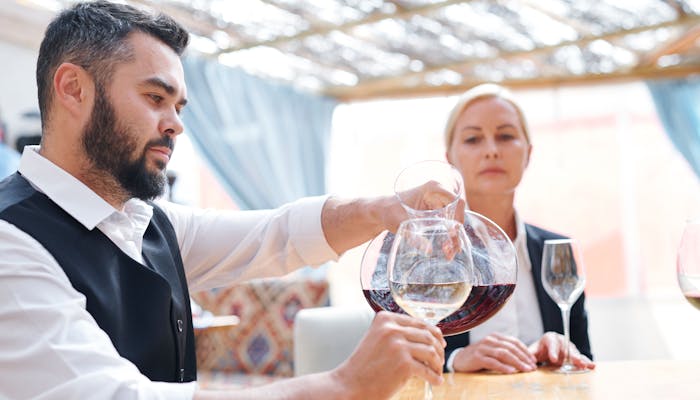 CARE ASSISTANT
AVERAGE SALARY: £16,500 PER ANNUM
This can be an incredibly fulfilling job, as you'll clearly see the impact your help makes in people's lives. If you have an interest in caring for others, helping the sick and elderly as a Care Assistant could be the right step for you. Often just listening to the person you're caring for can make all the difference. If this role requires a Care Certificate, you'll be able to learn on the job, though you may need a valid driving licence before you start, should you be visiting people's homes.
SECURITY GUARD
AVERAGE SALARY: £17,700 PER ANNUM
While you may need to take a course to gain a SIA licence for most security jobs, others will allow you to start while you're obtaining this. The training typically takes about four days, and will consist of multiple choice exams, as well as a fitness assessment. If you're over 18, don't have a criminal record, and have decent physical fitness, you should be able to get a job working as a security guard or door supervisor without too much difficulty.
CONSTRUCTION LABOURER
AVERAGE SALARY: £22,500 PER ANNUM
Working in construction doesn't require any formal qualifications, though some jobs will provide on-the-job training. Such positions are generally highly in demand, so if you enjoy working outdoors, and are relatively physically fit, this could be a great job for you. You may need your own transportation, as job sites can vary, and could be some distance away. It's good to keep in mind too, that this career offers plenty of opportunity for advancement, with many labourers going on to earn apprenticeships in skilled trades such as plumbing or carpentry, while others eventually obtain supervisory positions.
ADMINISTRATIVE ASSISTANT
AVERAGE SALARY: £20,000 PER ANNUM
If you're organised and have strong written communication skills, this might be a good job to consider. Your main duties would include handling paperwork, answering phone calls and email correspondence. You may also be expected to draw up schedules and timetables for staff, and perhaps take notes in meetings. This is a good job when it comes to career progression too. You'll be able to gain an overview of the business, and once you've gained some experience, you can apply for another role in the company that you're more suited to.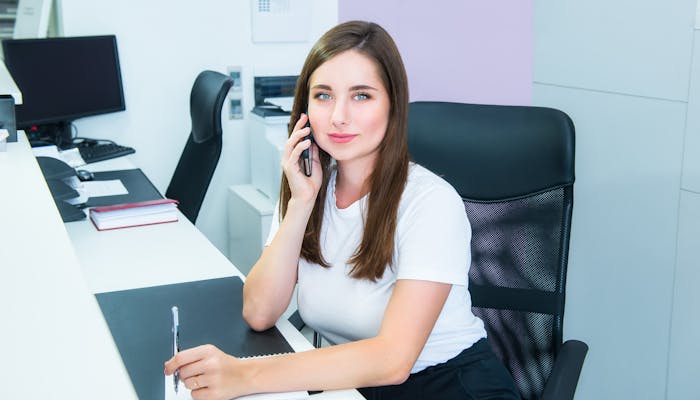 DELIVERY DRIVER
AVERAGE SALARY: £20,000 PER ANNUM
The only skill required is the ability to drive with this job, or in some cases, simply ride a bike. It's a very popular part-time job especially, and can offer benefits such as tipping. You can choose to haul goods, deliver packages, or work for food delivery services. Working for companies such as Deliveroo and Just Eat will require you to take out additional insurance on your vehicle, but you do have the benefit of being able to choose your hours - the schedule can be incredibly flexible.
REFUSE COLLECTOR
AVERAGE SALARY: £17,000 PER ANNUM
While this may not seem like the most glamorous of jobs, this is a trade that will never go into decline. If you enjoy working outdoors, and working as part of a close knit team, this may be a good career choice. To work as a driver, you'll need a LGV (Large Goods Vehicle) licence, but no qualifications are required to become a refuse collector or loader.
RETAIL SALES ASSISTANT
AVERAGE SALARY: £15,800 PER ANNUM
Positions are almost always available in retail, and there is generally opportunity to advance into managerial positions. With a lot of supermarkets especially, your hours can be flexible too, so you can fit this job around other pursuits. One of the benefits of working for a particular retail company is the staff discount - if you find a job with a brand you love, you may be able to buy their products at a lower price. As long as you're friendly and willing to take on a variety of tasks, this could be the perfect job for someone with no previous work experience.
NEED SOME HELP WITH YOUR CV?
Perfecting your CV can be challenging. There's a lot to think about, from the layout and design to the written content. But there are a few simple ways to ensure you get these things right, such as using a CV checker. Simply click the button below to get a free check on your CV - you'll receive bespoke recommendations to improve your CV and your chances of landing a new job!
FREE CV CHECK