If you're looking for work in Hampshire, there are many different opportunities available. But with big port cities like Southampton and Portsmouth in the county, Hampshire is really only known for jobs in the maritime industry, along with engineering and conservation. You may not realise that healthcare and nursing are also common jobs in Hampshire, which are often advertised. 
So if you live in Hampshire, or are thinking about relocating, we've outlined the main job opportunities below! And if you're looking for a specific role, and wish to discuss this with a recruitment agency, we'd love to hear from you!
Jobs in Southampton
When it comes to the largest industries in Southampton, it will probably come as no surprise that the main sector is the marine industry. Southampton is situated in the heart of the Solent area, which holds perhaps the largest concentration of maritime and marine businesses in the UK. 
Other prominent industries within the Southampton area include the retail, hospitality and financial services sectors. If you're looking for jobs in Southampton, there are many opportunities in these industries, as well as a broad range of other sectors. The city has two universities located in or close to the city centre - the University of Southampton, which is known for its engineering courses, and Solent University, known for its courses in sport, health and wellbeing. With such big campuses and thousands of students, there are often jobs being advertised at both universities.
If you live in Southampton and are looking for work, it's also important to note that there is an easy commute to London via train service. Many people are happy to travel to London in order to work for a larger corporation or in a specialist role, but would prefer to live elsewhere. Southampton is rich in history and culture, and is a popular choice for anyone committing to a daily commute to London. The city is home to places like the SeaCity Museum, which contains an interactive model of the Titanic, Southampton City Art Gallery, which specialises in modern British art, and the Solent Sky Museum, where you can see various vintage aircraft like the famous Spitfire.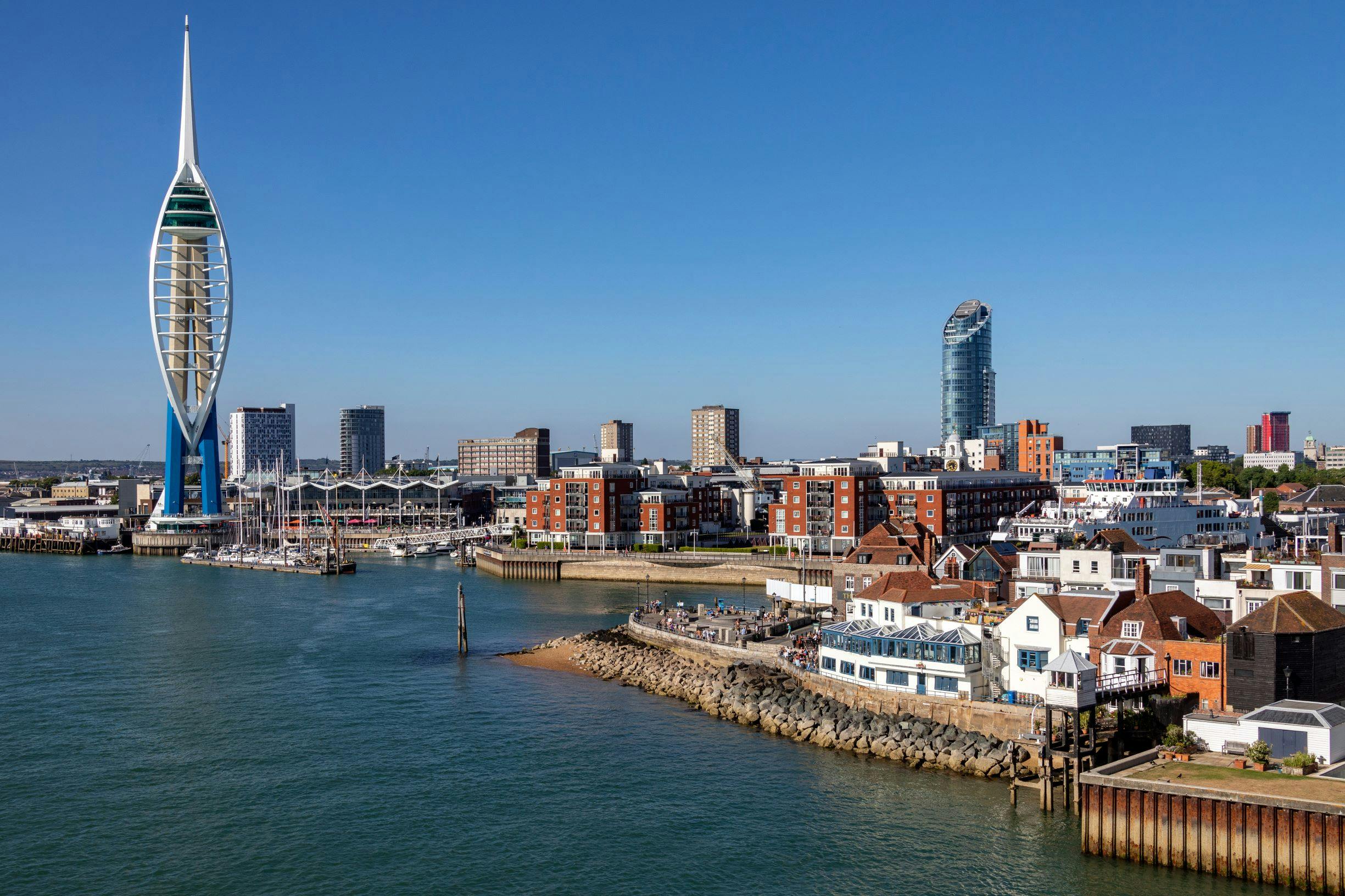 Jobs in Portsmouth
Portsmouth, like Southampton, is known for its maritime industry, and is also located within the Solent area. The organisations operating in this part of the country enable the UK to compete globally in terms of marine and maritime growth and development. Portsmouth is home to around two thirds of the Royal Navy surface fleet, thus if you're looking for jobs in this sector, Portsmouth is a good port of call. 
The city of Portsmouth is also home to a lot of maritime history. The Portsmouth Historic Dockyard not only holds the Tudor ship Mary Rose, it also boasts the 1860 HMS Warrior and the 1765 HMS Victory, best known for being the ship on which Nelson died in the Battle of Trafalgar.
Portsmouth is additionally known for its engineering industry, advancements in aerospace and defence, digital media and tourism. The creative industries have furthermore seen a lot of growth in recent years, with key employers like Climax Productions working in the area, who create digital games for major companies. Other software and design organisations working in the Portsmouth area include IBM, Bell Microsystems, Transalis, and City Technology.
Jobs in Basingstoke
Basingstoke is the largest town in Hampshire, and boasts thriving economies in industries such as IT, electronics, telecommunications and insurance. The town also houses many UK headquarters for companies such as  Motorola, De La Rue, Sun Life Financial, ST Ericsson, GAME, and Sony Professional Solutions. Basingstoke has thus become a significant economic centre in the south of England. 
When it comes to jobs in Basingstoke, there are many opportunities in some of the larger organisations in the area, many of which won't necessarily need prior experience in that field. Call centre jobs are a good example of this - as long as you have good communication skills, you should be able to apply, and most big companies will be looking to hire call centre agents. Other jobs in Basingstoke that are often advertised are healthcare and nursing positions. There are a few large hospitals in the area, along with many surgeries, nursing homes and clinics. 
As with places like Southampton, Basingstoke is on the main line in terms of train transport to London, thus commuting is often a good option for those living in Basingstoke. Jobs in Basingstoke tend to be focused in particular industries, therefore some people choose to work outside the town and commute.
NEED SOME HELP WITH YOUR CV?
Perfecting your CV can be challenging. There's a lot to think about, from the layout and design to the written content. But there are a few simple ways to ensure you get these things right, such as using a CV checker. Simply click the button below to get a free check on your CV - you'll receive bespoke recommendations to improve your CV and your chances of landing a new job!
FREE CV CHECK