If you're looking for jobs in Dorset, it's a good idea to check out the largest industries in your local area. These may include tourism, manufacturing, finance, and digital services such as software development. Even if you don't have previous experience in these fields, there are often jobs available that simply require the ability to pick things up quickly - you'll learn the rest as you go.
Many jobs in Dorset won't necessarily need you to have formal qualifications either, such as a degree or equivalent. If you are able to demonstrate that you have a lot of transferable skills, from time management to verbal and written communication skills, you should be able to find a suitable role! We've explored a few of the biggest employers in the area below, as well as the main industries in particular areas of Dorset. 
Jobs in Bournemouth
If you're looking for jobs in Bournemouth, two of the largest industries include finance and tech. In regards to the former, both J.P. Morgan and Nationwide have huge sites in the area, which employ a great number of people. J.P. Morgan's Bournemouth Corporate Centre has more than 4,000 employees, who come from diverse backgrounds, ranging from those with a history of working in finance to people just starting out in their career.
In terms of training, J.P. Morgan provides an outstanding program for new starts as well as university graduates. Ongoing support and training is additionally provided for long term employees. You don't need a degree in finance to work for J.P. Morgan either - diversity is good for business and simply makes sense. With such a variety of roles available too, wherever your skills lie, there could be a position suited for you. In terms of benefits, the company additionally provides a free cafeteria, as well as large spaces for everyone to meet and socialise in during working hours. 
If you're interested in working for Nationwide, you may not realise that they employ around 10,000 people across the UK, with Bournemouth boasting the Nationwide Administration Centre, a huge office space employing hundreds of individuals. Working for Nationwide comes with various benefits such as sick pay, a pension scheme and the opportunity to buy extra holiday days. Other benefits include subsidised purchasing of big brands, and providing longer serving members of staff with bonus schemes if their targets are met. 
When it comes to software development jobs in Bournemouth, the area is sometimes referred to as the 'silicon South coast'. There are a great number of businesses that are looking to hire software developers, whether this is their main industry or not. Software development is a sector that is constantly growing, with just about every industry needing people of this skill set to join their ranks. 
Jobs in Poole
Some of the top employers in Poole include Lush and the Royal National Lifeboat Institute (RNLI), both of which have large offices in the area. Should you choose to work for Lush, there are many career opportunities available, whether it be on the shop floor or part of the manufacturing process. They are an equal opportunities employer, which is one of the reasons their employees constantly rate them in The Times top 100 companies to work for. 
Lush employs over 15,000 people in 47 countries, and continue to grow, so when it comes to jobs in Poole, there are usually opportunities available. Lush pride themselves in providing a place of work that gives fun, friendly and hardworking people the chance to excel. You don't need to have specific experience within the industry, as long as you're willing to learn and engage with the product and people, you could find your family within Lush. They furthermore provide their employees with many benefits, such as performance bonuses, and flexible working hours. Feedback from past and current employees additionally demonstrates that Lush provides an excellent training program, which allows you to develop and progress within the company. 
When it comes to the RNLI, around 95% of the workforce is made up of volunteers, though these people are supported by expert staff. The RNLI College is based in Poole, and is the heart of all their training. As you're probably aware, the RNLI are a charity dedicated to preventing accidents at sea, saving lives through measures such as lifeboat search and rescue, as well as water safety education.
It's important to note that employees of the charity don't often start out with a lot of maritime expertise - should you need such knowledge, plenty of training is provided. Employees believe that the RNLI have a friendly environment to work in, where you can learn new things each day. Employees and volunteers alike also demonstrably care about the cause of the company, and the steps taken to move forward. Perhaps the biggest draw to the company is the job satisfaction. Employees have stated that nothing quite beats the feeling that you've made a difference.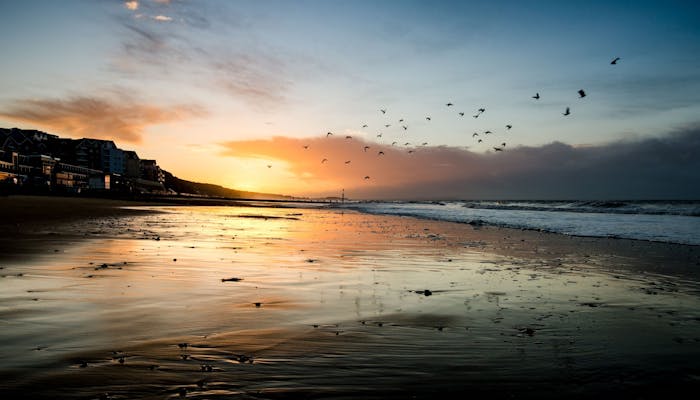 Recruitment Bournemouth
For anyone looking to work in Bournemouth, it may surprise you to know that tourism isn't the largest industry, though it does play a vital part in the economy. The main sectors for recruitment in Bournemouth tend to be finance, service and digital.
As a recruitment agency, Bournemouth offers a whole host of opportunities for candidates. So if you're looking to work in Bournemouth or the surrounding area, within any industry, we'd love to hear from you.
Recruitment Poole
In terms of working in Poole, alongside the tourism industry, the manufacturing sector plays a large part in recruitment, as do the finance and service industries.
Finding a local job can be challenging, and not many people enjoy a long commute. So if you're looking for jobs in Poole, why not let Pineapple Recruitment do all the hard work for you!
Recruitment Dorset
Pineapple Recruitment can help you find jobs in Dorset, across a wide variety of industries and roles. We work alongside many of the largest organisations in the area, and guarantee that we'll find you a suitable role.
So for jobs in Dorset, simply send across your CV today, or get in touch with us via our contact page! We can then help you take the next step in your career.
NEED SOME HELP WITH YOUR CV?
Perfecting your CV can be challenging. There's a lot to think about, from the layout and design to the written content. But there are a few simple ways to ensure you get these things right, such as using a CV checker. Simply click the button below to get a free check on your CV - you'll receive bespoke recommendations to improve your CV and your chances of landing a new job!
FREE CV CHECK