You may not have heard of a job club, and if not, you won't know how beneficial they can be. Similar to a career fair but with more frequent meetings, a job club is a networking group for job seekers. Some have more formal structures, with weekly courses that you attend, while others are informal meetings. Regardless of the set up though, job clubs have the common purpose of assisting members with a job hunt, offering support and advice. 
What are the Benefits of a Job Club?
The most obvious benefit of a job club is that you are able to receive specialised advice in regards to seeking employment. You can get help polishing up your CV, writing covering letters, and tips on interviews. You may also want advice on how to use social media, such as LinkedIn, when looking for work, especially if it's been a while since you last applied for a job - social media may have not been as important for job hunting then.
Job clubs also provide more general help and support, as the organisers understand that job hunting can be stressful, especially if you were unexpectedly let go. It's common to feel overwhelmed and isolated when looking for a new job, and being turned down for positions can be incredibly disheartening. Meeting up with people who are in similar positions can help you feel less lonely and you can offer each other encouragement. 
In addition to this, job clubs can act as networking opportunities. You'd be interacting with lots of new people, many of whom will be able to introduce you to potential new employers or pass on details of job listings they think would be suitable for you. 
Almost all job clubs across the country are free to join too, so you really don't have anything to lose by attending a meeting! Turning up regularly may also provide the nudge you need to apply for more jobs or chase up applications. If people have a deadline and are accountable for making regular progress, they are generally more likely to push themselves. 
Types of Job Club
Job clubs will often be incredibly varied. Skills & Learning Adult Community Education are the foremost organiser of job clubs in many parts of the UK, and these sessions can be more formal than others. They tend to have a qualified career advisor attending each of the meetings, and you're expected to attend as many sessions as possible, so that you can get the most out of the meetings. Some of the job clubs run by Skills & Learning Adult Community Education are almost like courses, with a different topic each week, for six to eight weeks. 
Another organisation that runs job clubs is the charity Christians Against Poverty (CAP). You don't need to be religious to join these clubs though - they're open to any member of the public seeking employment. These sessions tend to be more informal, offering a space for people to come and discuss any issues they may have about job applications. 
Other more specialist job clubs include those tailored for set groups of people, such as women seeking employment, or aimed at people looking for jobs in a particular industry. Most take into account geographic location - the job club you go to will probably have thorough knowledge of local employers in the surrounding area.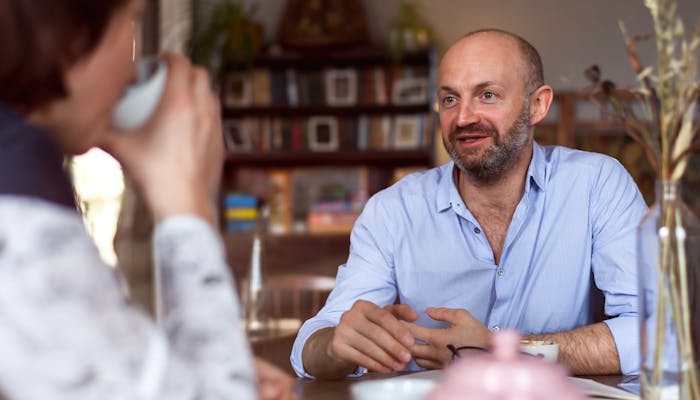 Local Job Clubs
There will almost certainly be a number of local job clubs close to where you're living. For some you may need to book an appointment, while others allow you to simply turn up to meetings. You can usually find more information about each group on their website - simply search for 'job clubs near me' online, and you should be able to find several in your locality.
If there is more than one job club in your area, you can try out a few local ones to see which club works best for you. Each will have their own quirks, and some may suit your personality or job aspirations better than others. It's generally a good idea to check out as many clubs as you can, to see whether they offer services more tailored to your industry or prior experience.
Location and meeting times will obviously be a consideration too, though if you get in touch with each job club individually, some may be more flexible than others as to when you arrive. Most sessions are a few hours long, but you may not need to stay for the whole time. 
We'd recommend speaking to someone at the club before turning up - although most welcome walk-ins, the club organisers will probably appreciate the heads up. That way they may have more of a chance to prepare any handouts or documents for you, that could be useful for your job search.
NEED SOME HELP WITH YOUR CV?
Perfecting your CV can be challenging. There's a lot to think about, from the layout and design to the written content. But there are a few simple ways to ensure you get these things right, such as using a CV checker. Simply click the button below to get a free check on your CV - you'll receive bespoke recommendations to improve your CV and your chances of landing a new job!
FREE CV CHECK