How Covid Has Impacted Students
The coronavirus pandemic has affected everyone - even if you don't know anyone who has personally tested positive, your mental health will have been impacted, not to mention the way we work in our jobs. Those in front line jobs have undoubtedly lived with constant worry about contracting the virus, and made lots of changes to protocol and their working environments. Lots of people who were not furloughed started working from home, and many individuals have been let go from their jobs. 
But perhaps the people most affected by the changes to the job market are students - both recent graduates and those still studying. Flexible summer and holiday jobs are not often available, and with so many people looking for work at the moment, recent graduates may not have enough practical experience to stand out. 
If you're a university student, or have recently obtained a degree, you may be worried about your career prospects. But it's not all doom and gloom - there is still plenty of opportunity to find work after graduation, and measures in place to ensure that students can continue to receive an income with part time jobs. 
Financial Support for Students During Covid
There are a number of ways you can claim back money as a student due to the pandemic. There has been lots of media coverage about student accommodation, for instance, and universities refunding part of the rent. For example, The University of Glasgow gave the students living in their halls a month's worth of rent back, after more than 100 student residents tested positive for coronavirus, which caused around 600 students to self-isolate. 
In most cases, whether you're able to claim a rent rebate or ask for a payment break will be down to your university. You may not be given a refund automatically, but you can always contact a representative of your halls of residence and present a case as to why you think you're entitled to compensation. If you're living in private accommodation, you can also appeal to your landlord, to see if you're entitled to a refund or if they can waive your rent if you have to move out early. 
In regards to tuition fees, there is a chance that you'll be entitled to compensation, but it's not that likely. The only reason you can apply for a rebate is if you believe that you're not getting the level of education you paid for. If this is the case, you'll need to collect up evidence to make your case, and then approach your university with your complaint. 
When it comes to financial support, you may also wish to look into the coronavirus hardship fund - universities and higher education providers throughout the UK have been allocated grants to pay for student hardship funds and mental health support. For more information, you can approach your university's student support services.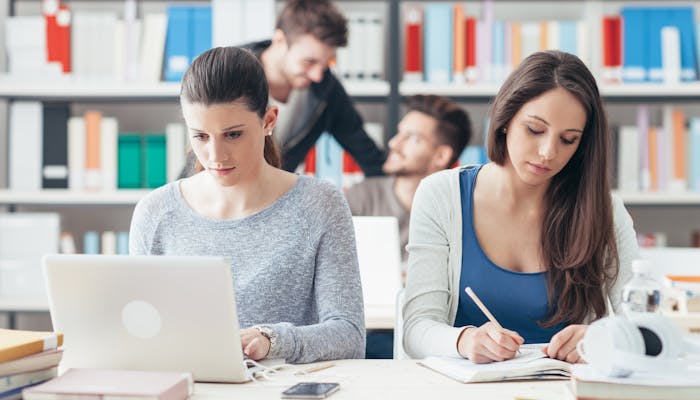 Students and Part Time Jobs
If you're concerned that the pandemic will affect your part time job, you can rest assured that the furlough scheme is available for people regardless of the hours they work. So whether you're working full time, part time, work for an agency or have a flexible or zero hour contract, you're still entitled to furlough pay. 
Businesses also have the option of bringing furloughed employees back part time, which is known as 'flexible furlough'. As a student, you'll probably have a good chance of being brought back into work with the flexible furlough scheme, as you'll most likely have less outside commitments than other employees. 
Careers for Graduates 
A survey undertaken by Prospects has shown that less than 20% of university finalists are feeling positive about their career prospects. Many graduates who received a job offer prior to the pandemic have since seen these offers withdrawn or deferred. And for most people, the biggest worry is a lack of jobs - certain industries have seen obvious drops, such as the hospitality and leisure sectors. However, there is demand in other areas.   
There are certainly jobs available in healthcare, manufacturing, and some forms of logistics. And even if your degree isn't tailored to the sectors currently advertising, you'll still have a lot of transferable skills. It's all about how you market yourself, and presenting your CV in the right way. 
A lot more companies are offering online interviews at present, and the option to work from home is becoming more common. We can't deny that there are fewer jobs on the market, but it's important to keep positive, and remember that the current fragile economic state is temporary. And if you're finding it difficult to get work, perhaps you should consider approaching recruitment agencies like Pineapple Recruitment, who can search for an employer for you. 
NEED SOME HELP WITH YOUR CV?
Perfecting your CV can be challenging. There's a lot to think about, from the layout and design to the written content. But there are a few simple ways to ensure you get these things right, such as using a CV checker. Simply click the button below to get a free check on your CV - you'll receive bespoke recommendations to improve your CV and your chances of landing a new job!
FREE CV CHECK