5 Tips for Handing in Your Notice
So you've been offered a fantastic new job, and you're eager to start working for your new employer. The question is, have you let your current employer know that you're handing in your notice yet? Lots of people often worry about mentioning this, especially if their next role isn't a sure thing. Your boss may therefore not even know you were thinking about leaving.
Handing in your notice can be a daunting task. Sometimes it's almost as difficult as a job interview, particularly if you've been with your current employer for years and years! It's best if you don't leave on a bad note or burn any bridges, especially if you still need a reference. So when you do need to hand in your notice, we've outlined five tips below to help you do this with good grace!
1. Determine Your Notice Period
Before you speak with your manager, it's a good idea to dig up your job contract and find out what your notice period is. While some employers may allow you to be flexible with your notice period, such as putting you on garden leave or letting you leave early if requested, you should still go into the meeting knowing what is expected of you.
How flexible your boss is with your notice period will often depend on how short staffed the business is, and whether your position will be challenging to fill. If you're working in a highly specialised role, you may need to work your full notice period just to allow your employer enough time to find your replacement! 
2. Get it in Writing
While some people write up their resignation letter after discussing it with their manager, it's usually a better idea to do this beforehand. You'll need to submit a formal resignation on paper as well as verbally, to ensure this goes on record, and that your leaving date can't be disputed. 
Perhaps print off a copy of your resignation letter to give to your manager shortly after you've had your meeting, and email them a copy too just in case. In terms of the formalities of leaving your job, it's also wise to think about your exit interview. Not all companies do this, but many businesses want to make sure they are prepared for your handover and try to tie up any loose ends before you've left.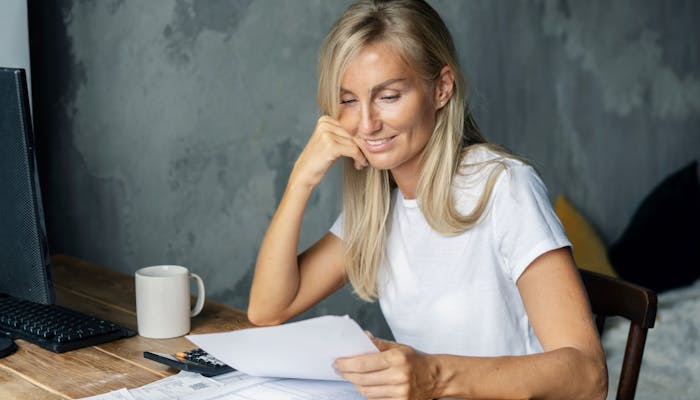 3. Prepare What You'll Say
Prior to the meeting, it's important to consider what you'll say, as well as think about what your manager might say about your resignation. If you're friendly with your manager, it may make the conversation even more difficult as they could take things personally. And if you don't get on with your manager - they could even be one of the reasons you're leaving - it can be tempting to state this. You're leaving anyway, right?
The simple answer is no - you don't want to leave your job on a sour note. You may need a reference down the line, and it's just not very professional. Try not to let your emotions, positive or negative, get the best of you, and plan what you'll say during the meeting beforehand to prevent any issues!
4. Time it Right
There is no opportune time to hand in your notice - it's probably going to be an awkward conversation no matter what the time of day, or day of the week! Generally speaking though, it's best to book a meeting with your manager at the start of the day. You probably won't be able to fully concentrate on your work if you're stressing about the meeting all day, so getting it over with can be a good move. 
Scheduling the meeting in the morning can also show consideration for your manager. They'll have more time to process your resignation, and perhaps even start thinking about how they will be able to fill your role. 
5. Be Honest But Tactful
During the meeting itself, you'll undoubtedly be asked the reason you're looking to leave. Make sure that you're fully prepared with your answer, and try not to be negative about your current workplace! It's better to explain why a new role is more suitable for you rather than why your current role doesn't come out on top. 
The common reasons for switching jobs include a higher salary, location, a better work-life balance, as well as opportunities for progression. Try to be tactful about how you let your manager know your reasons for resigning, and acknowledge that there are things you'll miss about your current job. You certainly don't want to offend them, and make your notice period incredibly awkward!
Unless you're very lucky, handing in your notice can be stressful. But if you follow the tips above, your meeting should be as painless as possible! And if you're still unsure, don't hesitate to get in touch with us to discuss what factors go into leaving your current position and starting a new job.
NEED SOME HELP WITH YOUR CV?
Perfecting your CV can be challenging. There's a lot to think about, from the layout and design to the written content. But there are a few simple ways to ensure you get these things right, such as using a CV checker. Simply click the button below to get a free check on your CV - you'll receive bespoke recommendations to improve your CV and your chances of landing a new job!
FREE CV CHECK