How to Find a Job You'll Enjoy
Finding a job isn't often easy. Unless you're working in a specialised field where there's high demand for candidates such as yourself, you'll be competing against numerous other people, many of whom will be just as qualified as you. So how do you go about finding a new job, and then do your best to secure it? And is there any way of guaranteeing that you'll enjoy the role once you've been offered the job? 
The techniques of finding a new job are relatively straightforward - it's getting your dream role that's usually the hard part! We've gone through some simple steps below to help you get started: 
Find Your Dream Job Role
Before you begin looking for jobs to apply for, it's a good idea to think about what sort of role you'd enjoy doing. Perhaps you've already discovered a field you love, and won't need to consider the options available for long! Or maybe you've tried many roles, but can't find the right job to suit you. No matter what your starting point, it's important to assess your position every once in a while. 
Consider Your Previous Jobs
Take a look at your employment history. It can be helpful to bring out your CV, to remind yourself of all the jobs you've worked, then go through each role, and think about which elements you liked about the job. This could be industry specific, such as enjoying developing websites, or more general, like getting on well with your colleagues.
Make a List
Once you've thought about what sort of things you're looking for in a job role, you can start to make a list of all the things you require in a job, and what things you'd like to have. Try and prioritise the list, so that you're confident of which things you're willing to compromise on, and which you aren't. You could include things like:
Salary 
Commute time
Large/small business
New challenges
Flexible hours
Friendly staff
You may also want to make a list of things you disliked about some of your previous jobs, so that you can make an effort to avoid these aspects of a role. 
Do Some Research
Now that you have a list of priorities, you can start to do some research on particular industries and employers. Job descriptions may give you some idea of the day to day responsibilities you'd have, but won't necessarily tell you much about the company, as it probably will have been written by someone working for the business! So to find out more about a specific organisation, perhaps speak to people who currently work for the company, or have done in the past. And if you don't know anyone who has worked there, Glassdoor is a great tool in terms of getting honest reviews for a business.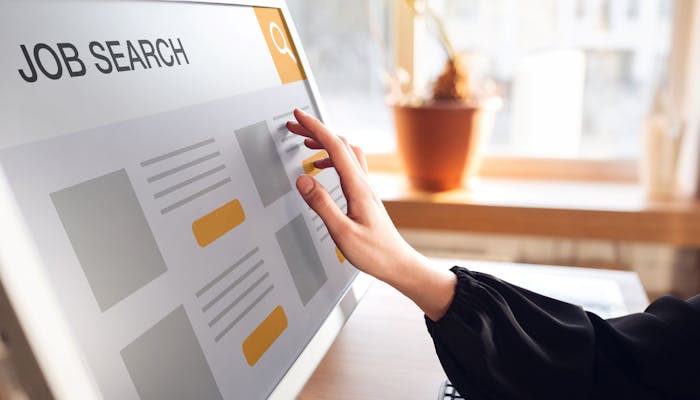 Finding a Job
Once you've determined the type of job you want, and perhaps the sort of company you'd like to work for, you can start looking for jobs. There are many ways to go about this, and some are certainly simpler than others! We've listed the easiest ways to find a job below:
Networking and Referrals
Many jobs are not actually advertised, but are filled through recommendations and referrals. So if you know anyone working in the industry you're trying to get into, ask them about any openings in their organisation. You can also use platforms like LinkedIn to start networking - just a few degrees of separation could be between you and the job you're looking for.
Job Listings
Searching through job listings can be incredibly time consuming, even if you're able to apply filters. Sometimes you're not sure what role you're looking for specifically, so have to do a more general search, and scroll through thousands of results. This is also where most people find job ads, so there could be some stiff competition.
Recruitment Agencies 
Signing up to a recruitment agency is one of the simplest ways to find a job, as they'll often do all the hard work for you. They'll let you know about any jobs that come up which meet your skillset, and that are within your local area. You can additionally discuss particular requirements with the agency, such as your minimum salary, to ensure you're only applying for jobs you'd consider taking. 
Job Fairs
If you don't have a lot of qualifications, and are just starting on your career journey, job fairs can be a useful way to discover the opportunities available to you. If you do go to a job fair though, it's important to bear in mind that a lot of the conversations you have with the recruiters there are like mini interviews. So dress the part, and make sure you're prepared to sell yourself and your skills!
Internships and Volunteering
When it comes to volunteering, this can be a great way to get more experience in a field, and add to your CV. And with an internship, the hope with a lot of internships is that you'll be offered a job at the end of your time there. If you're able to impress your supervisor, they may consider hiring you. The problem with internships is that you've got to be prepared to be paid very little, or nothing at all, with only a possibility that you'll receive a job offer afterwards.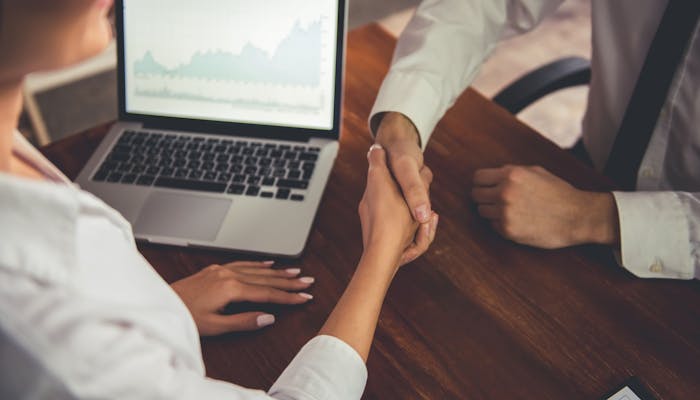 Getting a Job
So you've found a few jobs you want to apply for - how do you compete against all the other applicants? Perhaps you've created a brilliant CV and written an excellent covering letter, but get anxious during the interview stage. Or you may be brilliant at interviews, but have trouble convincing the company to bring you in for an interview! Essentially, you have to put a lot of work into what comes before the interview, and the interview itself, if you want to give yourself the best chance of success.   
Tailor Your CV
Don't just use a basic CV template - make sure you tailor it to match the job you're applying for. Include examples from previous roles that align with the skills and experience listed in the job description, and really consider what it is the employer is looking for in a candidate.
Write an Outstanding Covering Letter
Most job applications these days ask for a cover letter as well as your CV. Here, you can not only go into more detail about your skills and qualifications, you can also explain why you want to work for a particular employer. Do a little research on the company, and discuss the ways in which their goals align with your own. 
Prepare for the Interview
Many people feel nervous before an interview, but there are ways to ensure your nerves don't show too much! You'll feel much more confident on the day of your interview if you prepare beforehand. Practice your answers to common interview questions, and think about the questions you'll ask the interviewer when prompted. And on the day of the interview itself, make sure you dress appropriately and be conscious of your body language in addition to what you're actually saying.
There are a lot of things to think about when applying for a job, but as long as you put the work in and keep a cool head, you should be able to find the perfect position in a great company! And if you'd like to speak with someone about your job prospects, Pineapple Recruitment would love to hear from you!
NEED SOME HELP WITH YOUR CV?
Perfecting your CV can be challenging. There's a lot to think about, from the layout and design to the written content. But there are a few simple ways to ensure you get these things right, such as using a CV checker. Simply click the button below to get a free check on your CV - you'll receive bespoke recommendations to improve your CV and your chances of landing a new job!
FREE CV CHECK