What Will the End of Furlough Mean for Businesses? 
The recently government announced that the furlough scheme will be extended until March 2021, though it has been further extended to the end of April 2021. Self-employed support will also be increased - the grant previously allowed 55% of average profits, and will increase to 80%, up to £7,500. 
The Chancellor of the Exchequer Rishi Sunak has stated that "It's clear the economic effects are much longer lasting for businesses than the duration of any restrictions, which is why we have decided to go further with our support. Extending furlough and increasing our support for the self-employed will protect millions of jobs and give people and businesses the certainty they need over what will be a difficult winter." 
There is no doubt that the additional measures put in place by the government, and the extension of the furlough scheme, are going to greatly benefit a huge percentage of the population. But what will this mean for businesses, and what will happen when furlough ends?
What is the Furlough Scheme?
The Coronavirus Job Retention Scheme started in late March 2020, and has allowed businesses across the UK to put their employees on furlough leave. This has meant that employees have received 80% of their normal wages, which were covered by the government. It's been estimated that over a million businesses and around 9.3 million employees have benefited from the scheme.
The government originally planned to bring the scheme to an end in late October, but due to further lockdown periods, it has been extended until March 2021, and again to the end of April 2021. The first lockdown showed that the economic effects last longer than the duration of the restrictions for businesses, so the government hopes that extending the furlough scheme for a few months after this current lockdown will allow time for companies to recover. It should also give businesses some certainty and the reassurance they need over the coming months. 
If you have not yet been placed on the furlough scheme, and wonder if you'd qualify, the scheme pays the majority of the wages for those who are unable to do their jobs because their workplace is closed, or if there is no longer enough work for them. People who are clinically vulnerable, can't work safely, or have additional caring responsibilities due to coronavirus will also be placed on furlough leave. 
As long as you have been on the payroll of a business since 30 October 2020, regardless of whether you are on a full time, part time, flexible or zero hour contract, or work for an agency, you are entitled to furlough pay. You don't need to have been furloughed previously either. There is additionally help available for those who recently lost their jobs but were not placed on furlough. 
You can check whether you qualify for the Coronavirus Job Retention Scheme via the government website - they also offer plenty of other helpful advice about the scheme, such as how much money you're likely to get, and what you should do if you don't wish to be placed on furlough.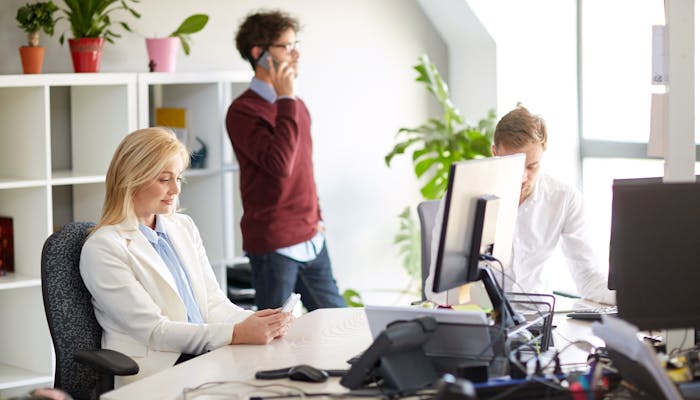 What Does Furlough Currently Mean for Employers?
Since November's announcement of the furlough extension and additional support from the government, employers will see a difference in how the scheme works. While employees won't notice any change in terms of their pay, the furlough scheme has now become more generous for employers, who will pay less money towards it. 
Previously, the government covered 60% of employee wages, while businesses paid the remaining 20%. Until April 2021, the government will now be paying the full 80% of employee furlough pay, with companies only having to cover pension and National Insurance contributions. Employers can also top up pay by the extra 20%, to bring their employees up to their full wage, if they want to.
This generous gesture on the part of the government may be concerning for those looking at the national economy however. There's no escaping the fact that once the scheme ends, the national debt will be astronomical, but it seems to be the best solution at present. 
What Will Happen When Furlough Ends?
Although it's impossible to predict exactly what will happen once the furlough scheme ends, we can be fairly sure that it will be an extremely challenging period. It will be a delicate balance to strike, bringing employees back to work safely whilst also ensuring the company keeps ticking over and makes an income. 
Some employees may not want to return to work straight away, due to health concerns or childcare issues. Others may only wish to come back on a part time basis, or find that working from home suits them better. 
There are so many 'what if' scenarios for both businesses and employees at the moment, so people are understandably concerned about what the end of furlough will look like. The important thing to remember is that there are still a few months left before the scheme ends, so now is the time to begin contingency planning. You may have to prepare yourself for poor sales, low income and reducing staff members. The end of furlough will undoubtedly impact all businesses, so with such uncertainty ahead, scenario planning is probably a good idea. 
If you're looking at the various possibilities open to you, you may be considering new career options, in a field where there's bound to be high demand after furlough. If this is the case, we'd love to hear from you, to discuss an exciting new career path for 2021.
NEED SOME HELP WITH YOUR CV?
Perfecting your CV can be challenging. There's a lot to think about, from the layout and design to the written content. But there are a few simple ways to ensure you get these things right, such as using a CV checker. Simply click the button below to get a free check on your CV - you'll receive bespoke recommendations to improve your CV and your chances of landing a new job!
FREE CV CHECK