From free parking to having your birthday off, we're all attracted to companies that offer a few additional perks. Most businesses offer at least a couple of incentives, but others really go above and beyond. And when you consider the fact that around a third of employees place perks and benefits at the top of their list when applying for a new job, you can see why businesses are so keen to offer more than the competition. So which businesses in Dorset offer the best benefits?
Overview
Although the headquarters of J. P. Morgan are based in New York, Bournemouth is the home to large offices of this multinational investment bank and financial services company. The corporation is the largest bank in the United States, and the sixth largest bank in the world in regards to total assets.
Benefits
One of the best things about working for J.P. Morgan is the high salary, though there are numerous other benefits also. Lots of training is offered, and your schedule can be flexible, which is particularly helpful for those needing to juggle other priorities and commitments. The business additionally has a free cafeteria for all staff, and large spaces within the offices designed for socialisation and relaxation. If you wish to discuss perks you'd find helpful, you can also bring them up in scheduled benefit meetings - J.P. Morgan are always keen to act on staff suggestions.
Neal's Yard Remedies - Dorchester 
Overview
Neal's Yard create natural and organic skincare and wellbeing products. They consider themselves a modern apothecary, blending ancient techniques with modern innovation, to create animal friendly products, with the highest percentage of organic ingredients possible.
Benefits 
As with many retail brands, Neal's Yard Remedies offer generous product discounts for their employees. You can also benefit from various discounted courses, covering a range of therapies - with such high quality products on offer, these discounts are certainly a significant perk. Other benefits include numerous social events that are funded by the business, a paid community day a year, along with 25 days paid holiday plus bank holidays.
Dorset Council
Overview
Dorset Council has brought together six district and borough councils, in order to give Dorset a stronger voice nationally. The Council handles important services, such as bin collection, housing, road maintenance, schools and social care.
Benefits 
In terms of financial benefits. Dorset Council offer a car purchase scheme, subsidised parking, and numerous employee discounts across a range of services, from Leisure Centre memberships to local shops and businesses. The Council also put great stock on a healthy work-life balance, offering flexi-hours, remote working, along with regular free eye tests and a free, confidential, 24/7 Employee Assistance Programme.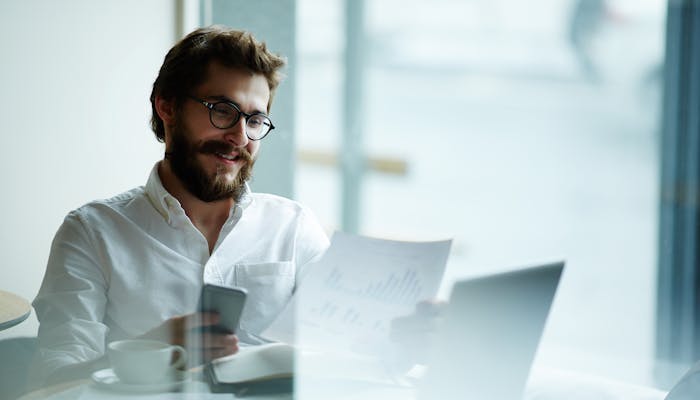 Overview
Vitality are a health and life insurance and investment business that rewards its customers for getting active. Essentially, Vitality assess your baseline health when you sign up, follow your progress through you uploading data on trackers and apps, and then reward you when your fitness and mindfulness improve. 
Benefits 
Along with the usual benefits of encouraging a good work-life balance and opportunities for progression, Vitality also offer plenty of additional perks. The pay is definitely above average for the industry, and you can also earn discount vouchers and codes for the retailers of your choosing. Subsidised parking, health insurance, a generous pension scheme and a free watch are also on offer. Working for Vitality additionally means that you can be in with a chance to win tickets for the teams they partner with. The most famous of these partners is AFC Bournemouth - the grounds are even called Vitality Stadium.
Churchill Retirement Living - Ringwood
Overview
Churchill Retirement Living is a family run company, specialising in developing purpose-built one and two bedroom retirement apartments. These properties are designed to allow residents as much independence as possible, while also maintaining their safety, security, and fulfilment. 
Benefits 
Churchill Retirement Living came third in the Sunday Times Best Companies to Work For 2020, in terms of mid-sized companies. Some of the main factors for this achievement were the staff benefits, wellbeing initiatives and special events, not to mention the charitable work the business undertakes. The employee perks include a childcare voucher scheme, £200 of vouchers to all expectant mums and dads, and a number of incentive schemes. Depending on your position, you may additionally be entitled to a company car or cash allowance for transport. 
4Com - Bournemouth 
Overview
Located in central Bournemouth, 4Com are a supplier of phone systems to UK based companies. They work with a wide variety of different industries, across over 15,000 businesses, with the aim of improving communication through leading technology. 
Benefits 
4Com is another award winning company when it comes to employee satisfaction - they came first in 2017's Sunday Times Best Companies to Work For in the medium-sized company category. Benefits of working for the business include a significant yearly training budget for staff, free team lunches for more senior staff, as well as regular team social and charity events outside of work. Company wide incentives can additionally offer rewards such as £500 vouchers and restaurant vouchers.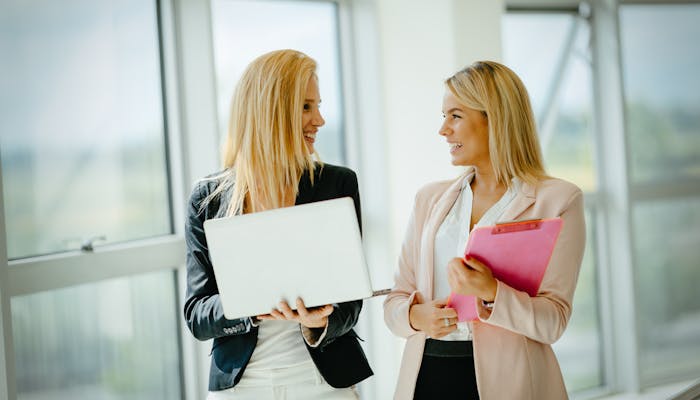 Overview
Nationwide is the world's largest building society. They offer a range of financial services, including current accounts, savings and investments, insurance, credit cards and loans, along with a number of mortgage options. Nationwide's headquarters are based in Swindon, but they have branches across the UK, with a particularly large office in central Bournemouth.
Benefits 
One of the key benefits of working for Nationwide is the flexibility of hours and the amount of holiday time you're granted. If it's a viable option, you can request to work flexi-time hours, part-time, remotely or through job sharing. In terms of holiday, you'll start with 25 days per year, which will soon increase to 30 days, and you have the opportunity to buy more holiday days if you wish to. Other benefits include subsidised purchasing of big brands, and longer serving members of staff have target based bonus schemes. In regards to healthcare, Nationwide offer discounted private healthcare for employees and their families, dental plans and reduced-price gym memberships. 
Kingston Maurward - Dorchester 
Overview
Kingston Maurward is a land based college, specialising in courses such as equine studies, horticulture and plant science, and wildlife conservation. They also have on site dairy and arable farms, and the building acts as a venue for weddings, conferences and tourist groups. The country estate was the birthplace of Thomas Hardy, and the organisation is proud of their long and illustrious heritage. 
Benefits 
If you're a nature lover, working for Kingston Maurward comes with its own rewards, as you'd be working in a beautiful countryside setting. Not to mention free access to the animal park and landscaped gardens within the grounds. But there are plenty of additional perks, from cycle to work and health benefit schemes, to free access to their onsite gym. Free parking is available too, and you'd get a discount at the Kingston Maurward Visitor Centre and onsite cafés. A rather charming benefit of working here also includes Free Soup Friday. 
Job Satisfaction
Even with all these fantastic benefits in mind, it is important to remember that while perks might attract you to a company in the first place, job satisfaction generally comes from other factors. In the long term, things such as company values and culture make a real difference when it comes to satisfaction at work. Not to mention a high fixed salary. According to Forbes, other factors include strong relationships with your colleagues and superiors, the opportunity to learn and develop your skills, and a good work-life balance.
So when you're applying for a new job in Dorset, don't just opt for the business that offers the best perks, but consider the bigger picture. Look at what employees of the company are saying about job satisfaction, and if their work is appreciated. Often perks are a contributing factor to being happy at work, so don't dismiss them entirely, simply see what else is on offer when you apply.