10 Customer Service Jobs That Pay Well
Working in customer service comes with its challenges. Not every customer you encounter will be polite, but you're expected to be polite in return! However, there are far more rewards than drawbacks when it comes to customer service jobs - things like flexibility and variety, as well as the emotional reward many people experience when they make customers happy. 
Customer service jobs are often thought to pay poorly though. But is this always the case? Many customer service jobs actually come with a relatively high salary - you just need to know where to look! We've gone through ten customer service roles that pay well below:
1. Receptionist
As a receptionist, you'd have a variety of duties, from greeting customers in person and over the phone to administrative work such as filing, printing and copying. Receptionists can earn a surprisingly high wage, particularly in certain sectors like healthcare and dentistry. You don't need much experience to apply either - as long as you have good interpersonal skills and excel at time management, employers should consider your job application.
2. Banking Customer Service Adviser
As a customer service adviser in the banking industry, you would be responsible for things like assisting with transfers, deposits and withdrawals. Working in a bank or building society can not only be rewarding in and of itself, the role also offers a lot of progression opportunities. There are many different positions within the financial industry, with specialties like mortgages, investing and pensions. Working in finance (unsurprisingly) can mean good wages too, with room to negotiate your salary. 
3. Call Centre Agent
Working in a call centre offers many transferable skills. It's often a popular choice for people who don't have a lot of work experience, as such roles demonstrate that you're able to interact well with customers, retain product knowledge and think on your feet. You don't need prior experience to become a call centre agent, and it can lead to a lot of other positions, both within the company you work for and elsewhere.
4. Collections Job
While this job is similar to working in a call centre environment, working in collections can be more challenging. You would be required to set up affordable payment plans for customers that had been unable to pay back credit they'd borrowed. One of the main advantages of a collections job though is that there are often targets with incentives. You can therefore earn significantly more than your basic salary each month, if you're able to hit these targets.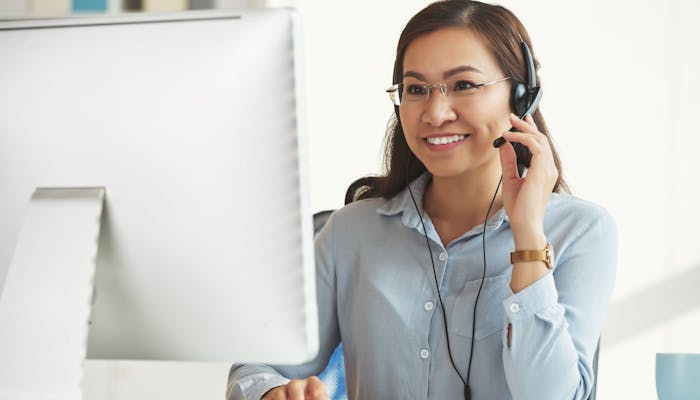 5. Technical Support Representative
As a technical support representative, you'd be responsible for handling any customer technical issues via phone, email or live chat. This could be either remotely or working within a call centre. If you have any technical qualifications, this can be a good starting point in terms of your career. There are always progression opportunities in such roles, and working in customer service always looks good on your CV, as it shows that you're able to communicate well with customers and colleagues. 
6. Retail Assistant 
While you may assume that working as a retail assistant doesn't pay well, many employers are working to change this. Some corporations offer a competitive salary for retail assistants, as they understand how large a part they can play in the sales process. For higher end luxury goods in particular, the role of a retail assistant can make a significant difference in sales figures.
7. Supermarket Sales Assistant
As with a retail assistant role, when it comes to the salary you'd earn as a supermarket sales assistant, it often depends on where you work. Certain supermarkets, such as Aldi and Lidl are known for offering higher salaries to their employees than others. You may also in time progress within the business and take on a more managerial role, which again comes with a very competitive salary. 
8. Barista
While many baristas and those working in similar roles are paid around the national minimum wage, don't underestimate the amount you can earn in tips! Just like target driven bonuses and commissions, tips can make a huge difference to how much you actually earn. And working as a barista generally requires no previous experience, so is a good option for people just starting out in their career. 
9. Flight Attendant
While you will need to undergo a certain amount of training to become a flight attendant, unlike many of the other jobs listed, the rewards can be significant. Not only do you get the opportunity to travel, this is a very well respected role for many people. You can choose to work for either a private or commercial airline - both offer competitive salaries. The main issue for a lot of people looking to become a flight attendant is living close to an airport!
10. Letting Agent
As a letting agent you'd advise clients about the letting process, set up viewings and handle a lot of administrative duties. The salary for a letting agent can be relatively high, especially once you have a bit of experience behind you. And in terms of progression, you may move into a management role or branch out into estate agency work. 
NEED SOME HELP WITH YOUR CV?
Perfecting your CV can be challenging. There's a lot to think about, from the layout and design to the written content. But there are a few simple ways to ensure you get these things right, such as using a CV checker. Simply click the button below to get a free check on your CV - you'll receive bespoke recommendations to improve your CV and your chances of landing a new job!
FREE CV CHECK