Does Changing Jobs Affect Your Mortgage Application?
Preparing to get a mortgage and moving into a new home can be a particularly stressful period of your life, and doing so whilst changing your job can have an impact on your application. Here's how it can affect you, and what you can do about it.
Why does your job matter on a mortgage application?
When you apply for a mortgage, or any type of loan, you will undoubtedly be asked what your profession or employer is, and how long you've been working for the business. The reason lenders ask this is because they want to assess how secure your finances are. 
This doesn't mean you will be judged for a mortgage solely based on your length of employment - mortgage lenders also look at your age, your income and your credit history.
They may also look at your profession: if you are in a more stable or in demand career such as doctor or a solicitor then that may affect your application.
If you've just started a new job
If you have recently started a new job then you are at risk of being abruptly let go whilst you are on your probation period, which could leave you at risk of being out of work without income. This is why some mortgage providers do not accept applications from people who have been working at a new company for a short period of time.
Because you've just started a new role, if your employer was forced to make redundancies you would be most at risk as the newest members of staff are usually the first to go.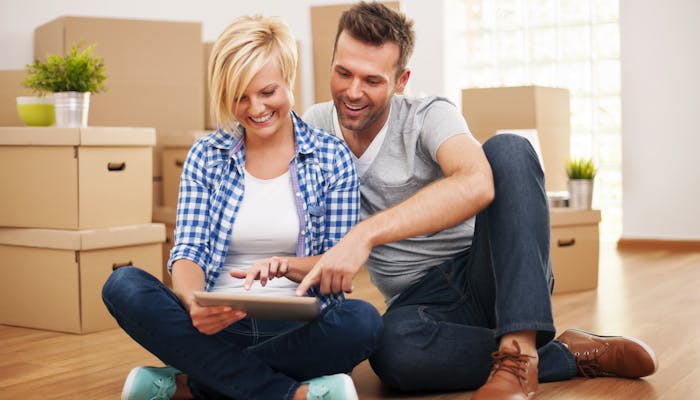 If a new job has a lower salary
If your new role also had a lower salary then you would also be affected by how much the mortgage lender would be willing to offer you. Put simply, the lower your salary is, the less you will be offered. 
If a new job has a higher salary
You could be fortunate enough to be starting a new job that increases your salary, which may allow your mortgage provider to offer you a higher amount of money to borrow. You will have to prove to your employer that you will be paid a higher salary, usually in the form of a payslip.
Don't forget, starting a new job could still do more harm than good on your application. You should weigh up if starting a new job prior to making a mortgage application is too risky or not.
If a new job is based on commission or bonus
A new job that pays higher with on target earnings could dramatically affect your mortgage application. Generally an employer will average your monthly income over a set period like 12 months or 24 months. 
For example, if you earn a £19,000 basic salary and have consistently earned £11,000 in commission for the last two years, the mortgage provider will see that your average on target earning is £30,000 per year. 
This could really harm the amount you can borrow if you have just moved to a job with a low basic salary with no proof of your bonus or commission earnings.
Do you have to tell your mortgage provider if you change jobs?
Provided that you've secured your mortgage and started making your monthly repayments, you are not obligated to tell your employer that you've changed employers.
The same applies if you have been made redundant. As long as you are able to make the monthly repayments and are confident that you will be able to find work swiftly, you do not have to inform the lender.
However it's important to contact your mortgage provider if a change in circumstances means you will be unable to make repayments and you are in or approaching financial difficulty.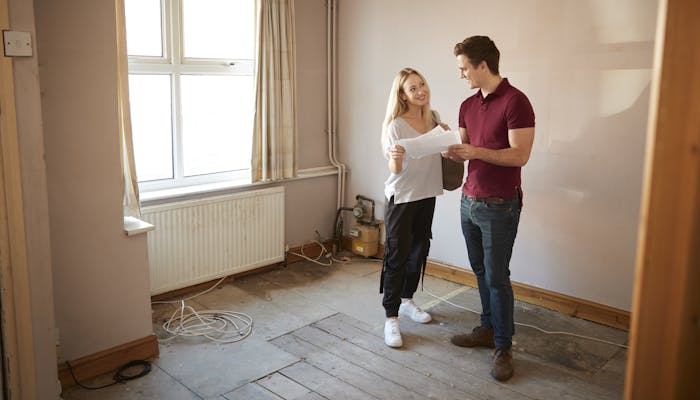 What should you do: change jobs or get a mortgage first?
Let's say you're beginning the process of applying for a mortgage, whilst also looking for a new job. If your new job is going to offer you a lot more money than you are currently earning, it may be worthwhile starting that new role and waiting for your probationary period to end before getting your mortgage.
On the other hand, if you want to change your job but don't think getting a significant pay rise is likely, then it's probably best to secure your mortgage now and think about changing your job afterwards.  
Be really cautious about changing your job after everything is secured with your mortgage. Mortgages can take weeks to process, so lenders may also do a final check before fully granting your loan. Ensure you don't get rejected for being too eager!
How to change job and get a mortgage
It may be the case that time is not a luxury for you and you need to secure your mortgage and change your job at the same time. As many lenders may decline you based on your being on your probationary period, it's then advisable to use a mortgage broker to find you a provider that will be suited for you.
You do have to pay for many mortgage brokers, but they should save you time by only matching you with a lender that will offer you a mortgage whilst you're on probation. 
So if you're looking for a new job urgently, it's important to get signed up to a recruitment agency so that they can help you find a new career path!  
NEED SOME HELP WITH YOUR CV?
Perfecting your CV can be challenging. There's a lot to think about, from the layout and design to the written content. But there are a few simple ways to ensure you get these things right, such as using a CV checker. Simply click the button below to get a free check on your CV - you'll receive bespoke recommendations to improve your CV and your chances of landing a new job!
FREE CV CHECK