A Guide To Changing Careers
A recent study undertaken by the Association of Accounting Technicians (AAT) showed that the average British worker considers changing careers ten times a year. Almost 20% of people are thinking about retraining at any one time too. The outbreak of coronavirus also impacted people's priorities when it comes to their jobs. A study commissioned by PeopleCert, a global leader in business certifications, found that around a third of people were considering changing careers as a result of the pandemic. 
Switching jobs isn't always something that can be taken lightly though. While some people thrive on making a big impact in a short space of time, others are uncomfortable with big changes to their routine and lifestyle. But a career change can be hugely rewarding - you simply need to ensure that you pick the best path for you.
Why Change Careers?
There are various reasons as to why people choose to change careers. Perhaps you're unable to progress in your current role, or your priorities have changed. If you have a number of other commitments, you may be looking into remote working or self-employment, both of which can offer a more flexible schedule. 
Joblist's 2019 Midlife Career Crisis survey looked at over 1,000 people who switched professions within the last five years, and found that the top six driving factors for the change in career were as follows:
They wanted better pay - 47%
They found their current role too stressful - 39%
They sought a better work-life balance - 37%
They wanted a new challenge - 25%
They were no longer passionate about their current field - 23%
They were bored in their job - 22%
Age was also a factor when it came to reasons for a career change. Millennials were 20% more likely to switch professions due to salary and stress than baby boomers. In general, millennials seem to have less job loyalty, and are happy to chase after the perfect career rather than make the best of a mediocre job.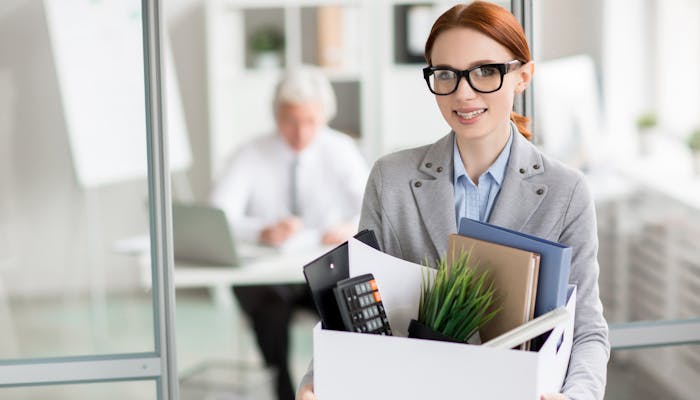 The Benefits of a Career Change
Finding a fulfilling new career can have a huge impact on your mental health, as well as a number of other areas. You can improve your self esteem, and even your relationships - especially if you're able to cut back on your time commuting or reduce your working hours in general. You'll also have the chance to pursue something that matters to you, which tends to improve your mood. Joblist's survey showed that once people had changed careers, 77% of people said that they were happier, 75% said they were more satisfied with their job, 69% were more fulfilled, and 65% were less stressed than before. 
This survey also demonstrated that changing careers should increase your earnings. On average, those who found a new profession earned an additional $10,800 per year. In addition to this, starting a different career can bring new opportunities, such as the chance to travel, gain new skills and meet new people.
Assess Your Skills and Experience
When changing careers, you need to consider the factors that will make you stand out, and what skills are transferable in other fields. You may not have all the expected experience for some roles, but you'll probably have a lot of relevant skills that are valuable to all employers. 
The simplest way of assessing your skills is by going through your CV, and making a list of your 'hard skills' and 'soft skills'. The former are specific knowledge or training that you've had, along with formal qualifications. Examples of hard skills include a degree in a relevant subject, advanced IT knowledge, or managerial training. Soft skills typically involve your personality and interpersonal relationships, so could include things like having good time management, quickly getting to grips with new software, or having excellent grammar and writing skills.
Finding a New Career
Two of the most popular paths with career changes are law and teaching. This is largely due to the fact that you can enter into these professions from multiple backgrounds. But working in these sectors can be challenging for those who don't enjoy public speaking, or interacting with a large number of people every day. So how do you go about finding the perfect career path based on your skills and temperament?
First, make two lists of things you've liked and disliked about your previous job roles. Then rank each list in order of importance for your career goals. For instance, the top thing on your list of likes could be the opportunity to advance your career, while the most relevant factor on your dislikes list may be a low rate of pay. Try to think about your long term goals as much as your current position. 
Next, you'll need to do some serious research. Using your lists of skills and things you enjoy and dislike about your previous jobs, have a look through the various job opportunities available to you. You'll want to make two new lists - one of jobs that you could apply for with the experience you already have, and one of careers that may require some further training. 
When searching for careers, it's helpful to use job listing sites or even your local newspaper. With online sites though, you're able to use keywords in your searches. For example, if you have experience using software such as Adobe InDesign, you can enter this into the search engine. You'll then find a list of job opportunities that require such knowledge, like a Graphic Designer or a Creative Artworker. 
At this stage, you're not necessarily looking for a specific job, but a career path to pursue. Hopefully you'll be able to come across careers you hadn't even heard of before, that you're already qualified for, or only need a small amount of additional training. And once you've narrowed down your list, you can start asking friends and family if they know anyone in these industries, who may be able to offer some advice. 
Of course, once you have created your initial lists of skills and likes and dislikes, it may be simpler to approach a recruitment agency. At that stage, rather than do the career research yourself, you can speak to someone who has a broad background and knowledge of the various career paths open to you.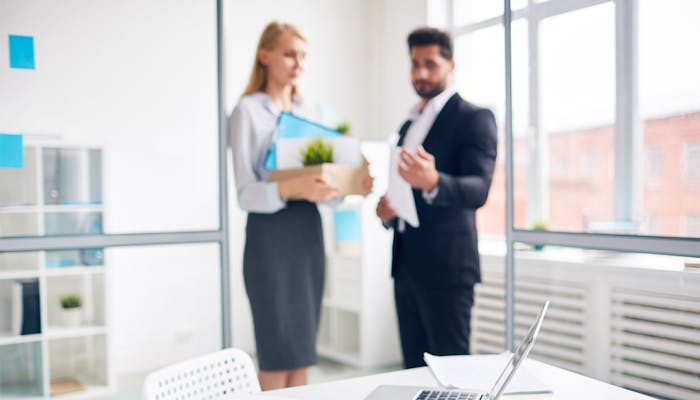 Personal Training and Development
Once you've reached the point where you know the direction you want your new career to go down, you may want to consider trying it out on a voluntary basis. For instance, if you are interested in working with animals, see if you can volunteer at an animal shelter or simply walk your neighbour's dogs for a few weeks. Or even just look for opportunities in your current job to develop new skills that could help pave the way for change. Any relevant experience you can get will look good on your CV too. 
You can then edit your CV, tailoring it to the career you're pursuing. Focus on the soft and hard skills you have that are relevant to that career, and detail the instances where you've developed such skills in your previous jobs. You should also update your professional social media profiles, such as LinkedIn, stating your intention to change industries and giving an overview of the relevant experience and skills you have.
If you've decided on a career that requires further training or qualifications, try and pursue this as much as possible before you start applying for a new job. You can find a lot of courses online, whether they're self taught or group courses through a college or university. As mentioned, you can also try volunteering or shadowing to develop your skills, or apply for all the training courses your current employer offers. 
Once you start applying for a new job in a different industry, It is important to keep in mind that there are no guarantees that you'll be able to find a position straight away. So while it may be tempting to quit your job so that you can solely focus on your new career path, it's best to be patient. Changing careers can be a lengthy process, but once you've found the right industry, you won't regret it.
NEED SOME HELP WITH YOUR CV?
Perfecting your CV can be challenging. There's a lot to think about, from the layout and design to the written content. But there are a few simple ways to ensure you get these things right, such as using a CV checker. Simply click the button below to get a free check on your CV - you'll receive bespoke recommendations to improve your CV and your chances of landing a new job!
FREE CV CHECK