Can a Job Rejection Help Your Career?
Unless you're incredibly fortunate, just about everyone has experienced a job rejection at some point. It can be pretty demoralising, especially if you've spent hours preparing for the interview, or if you simply felt you were perfect for the role! It's easy to spot the negatives of a job rejection, but are there any benefits to being turned down for a job?
That may sound a little mad, but there really are positives you can take away from a rejected job application. We've listed the top four things you can do in order to turn a job rejection into a promising step in your career journey below!
1. Ask for Feedback
The first thing to do with any job rejection, particularly if you reached the interview stage, is to ask the company for feedback. Very few businesses will send across feedback without prompting, so in this case the old adage of 'don't ask, don't get' is especially poignant. 
Hopefully the feedback you receive is helpful, giving at least one example of an area you can work on. This can help you prepare for future interviews. For example, if you were told you didn't show a solid understanding of the company and their culture, for your next interview, you can undertake more research in this area, by looking at the company's website and other platforms like LinkedIn and Glassdoor. 
And you mustn't be afraid to ask for a more detailed explanation if you're just sent a generic response. As long as you keep your communication polite, you can let the business know that you're unhappy with the amount of feedback they've provided. You've undoubtedly put a lot of time and effort into the interview process, so ideally the interviewer will do the same!
2. Review the Interview
Most people are pretty good at spotting their own weaknesses. So even if the feedback you receive isn't exceptionally useful, you should still have a good idea of the aspects of the interview that you could improve on when you review it afterwards. And if you're still a bit uncertain, you can go through the common signs that an interview went well, to compare the two. Things like the body language of the interviewer can be very telling, as can the actual language they use - were they engaged with what you were saying, and responding accordingly? 
One of the most common challenges people face when it comes to interviewing is confidence. This is not something that comes naturally to everyone, and if you're really nervous, it can be difficult to fake. The best way to overcome this is through practice - whether you attend a lot of interviews or go over popular interview questions with friends and family, the better prepared you are, the more confident you'll feel.
Once you've fully reviewed the interview, you can then start to consider what you could have done differently. Ask yourself what went well, and which areas need improvement. And if your own analysis lines up with the feedback you were given, you know you're on the right track.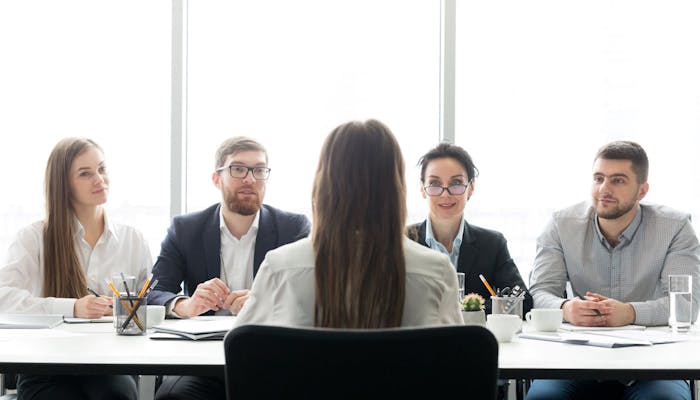 3. Consider Other Roles
A rejected job application can also make you really think about the role you're looking for. Perhaps on reflection, the job you applied for wasn't the best fit for you, and you should consider other options. 
This could mean taking a step back, and reassessing your career path. What experience do you have, and what aspects of your previous jobs have you most enjoyed? It may be a good time to change careers entirely, and perhaps get qualifications that could help you get a specific role. If the feedback you've received from previous interviews mentions a lack of experience, this could be a sign that you should branch out a bit too.
It's also important when applying for any role to check the requirements listed in the job specification, as while interview experience is great, you don't want to waste everyone's time by applying for a job you're completely unqualified for! 
4. Create a Personal Development Plan
So you've got feedback from the interviewer, analysed the interview, and thought about what you're looking for in a new role. The next step is to bring all this information together, and create a personal development plan.
You should consider what your priorities are in terms of career development - there are a number of common goals people tend to aim for, such as:
A higher salary
More sociable or flexible working hours
A better work-life balance
The opportunity for progression
A shorter commute 
A role you're particularly passionate about
Then go through your notes, and see which areas often come up in terms of improvement, like a lack of confidence or experience. Next, you can think about ways to fix these problems, from practice interviews to volunteering in a similar role to build up your experience. Set yourself clear targets, so that you know exactly what you need to do in order to secure the job when you next attend an interview.
Don't Give Up!
Overall, it's important to stay positive, even if you are turned down for the job of your dreams! There will always be more opportunities, and a better role could be just around the corner. And if you're able to learn from your previous interviews, when you apply for the next job, you're bound to make a fantastic impression! 
Being rejected for a job doesn't have to be the end of the world, and showing resilience is an important part of long term success. Everyone faces setbacks in their career, but if you manage to keep confident and learn from your experiences you're sure to succeed. In a lot of cases, the reason for a job rejection is something outside of your control, such as having specific experience in something, or a culture fit. 
And if you think you'd benefit from some expert advice, Pineapple Recruitment are here to help! Simply get in touch with us and we can discuss your career options moving forward.
NEED SOME HELP WITH YOUR CV?
Perfecting your CV can be challenging. There's a lot to think about, from the layout and design to the written content. But there are a few simple ways to ensure you get these things right, such as using a CV checker. Simply click the button below to get a free check on your CV - you'll receive bespoke recommendations to improve your CV and your chances of landing a new job!
FREE CV CHECK