Call centres are an essential part of most businesses. But the role of a call centre agent can vary depending on the type of centre you work in - it could be a customer service role, including technical support, sales, or perhaps research. Regardless of which sort of call centre you work in though, these jobs should help you progress your career in a wide range of industries - within the customer service sector and beyond.
A call centre job can teach employees excellent communication skills, as well as many other transferable skills. You'll learn about organisation, time management and multitasking, negotiation, and how to work with a variety of software platforms. So whether you're looking for a flexible role for the time being, or hoping to progress within your career, a call centre job could be the perfect option. 
Is There a High Demand for Call Centre Jobs?
There will always be an extremely high demand for people working in a call centre role. Almost all companies need a customer care or support team, no matter the industry. In order to properly support their customer base, businesses need to offer the option of speaking to a member of the team, to offer advice and resolve any issues. They therefore need a call centre, so there are usually plenty of call centre jobs available in your area, no matter where you live.
There is no doubt that automated systems have become more popular in recent years, and the option to communicate with a business via live chat is also becoming the norm. But no automated service can fully replace the experience of speaking to a person on the phone, especially when it comes to more difficult queries. And speaking to someone in a call centre will usually resolve your problem faster than if you were to use live chat, as you won't have to type out each response. 
One of the best things about call centre jobs is their flexibility. Many larger organisations offer 24-hour customer support, so you can often find work in a call centre that fits around other commitments or a second job. And if you're willing to work during unsociable hours, you should not only get paid more, you will also undoubtedly be in higher demand.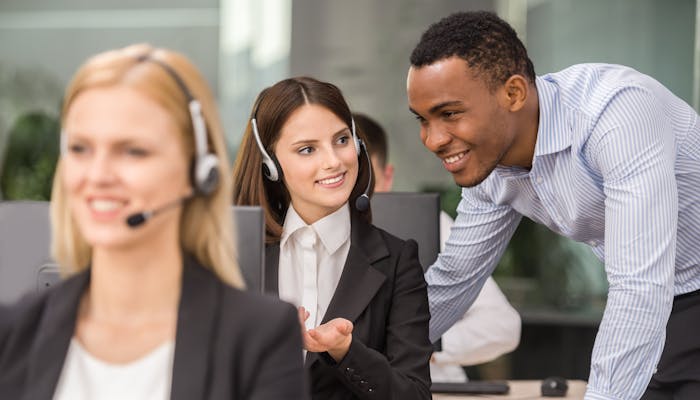 Call Centre Job Industries
With a call centre job, you could end up working in any number of industries, from finance to healthcare. Most big businesses have some form of call centre to allow their customers to get in touch with them.
This is one of the great things about call centre jobs. Say you worked in a call centre for a financial institution. Not only would you learn all the usual transferable skills with call centre work, you would also develop your knowledge of banking, lending and insurance. This in turn can lead to even more exciting opportunities, helping you to progress within the company you work for, or even go on to new pastures. 
You won't need any experience in a particular sector to apply for a call centre job within that industry, as you won't be actually working closely with the products or services offered, but previous experience talking on the phone can be helpful.
You'll undoubtedly pick up product information though, which can often lead to other roles in the business, should you wish to branch out. A lot of people start out working in a call centre, and then move to other departments in the company, such as marketing or research and development, depending on their skill sets and interests.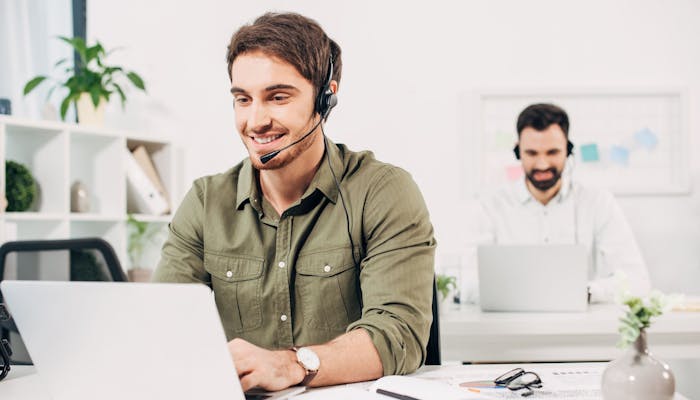 Local Call Centre Jobs
When it comes to working in a call centre, there is always plenty of opportunity! One of the best things about call centre jobs is that you don't usually need any prior experience or qualifications. You simply need to have excellent verbal communication skills, and the ability to pick things up quickly. Most call centre jobs offer on-the-job training too, to allow you time to get to grips with the business and the systems they use.
As a recruitment agency, we have placed many candidates in customer care and call centre roles, and we have years of previous experience doing so. We can also offer help and advice when it comes to tailoring your CV and attending interviews for call centre jobs, to make sure that you stand out from the crowd.
If you'd like to discuss call centre jobs in your local area, you can contact Pineapple Recruitment today for an informal chat, and we'll see how we can help you.
NEED SOME HELP WITH YOUR CV?
Perfecting your CV can be challenging. There's a lot to think about, from the layout and design to the written content. But there are a few simple ways to ensure you get these things right, such as using a CV checker. Simply click the button below to get a free check on your CV - you'll receive bespoke recommendations to improve your CV and your chances of landing a new job!
FREE CV CHECK