Asking Someone To Act As Your Reference On Your CV
When you're looking for a new job, you'll probably spend a fair amount of time polishing your CV and writing a fantastic cover letter, not to mention practicing for an interview. But a lot of people forget about what comes after the interview - your potential new employer will be getting in touch with the people you've listed as your references. 
Unfortunately some people make the mistake of not asking their references beforehand if it's alright for them to be contacted. And if they're not expecting a call, they'll be put on the spot, and often won't be able to think of much to say. Your reference may even feel irritated about not being asked, and give a less than glowing recommendation. So how do you go about getting someone to act as your reference, and then give a brilliant review of your work ethic and skills?
Give Them Plenty of Warning
Before you even start applying for jobs, it's a good idea to try and secure your referees. With some job applications, the hiring process can move incredibly quickly, while hearing back from your previous employers for a reference often takes time. You don't want to hold up the hiring process by being unable to provide references when asked.
It's also important to consider the fact that acting as a reference isn't always a simple task. Your referee may need to write a letter of recommendation, speak with a hiring manager on the phone, or even complete an online questionnaire.
If you haven't worked for the company for several years, your referee may also need to spend some time looking for your paperwork, or even contact your colleagues to ask what sort of person you were to work with. 
With these considerations in mind, you need to give your referees plenty of warning and time to consider your request before agreeing.
Choose the Best People
While it can be tempting to just ask someone you're friendly with to act as your reference, this won't always be the right decision. You'll need someone who can not only provide details of your accomplishments and qualifications, but also articulate these things well, either as a written reference or over the phone. Most companies ask for around three references, but it's a good idea to have one or two extra, in case a referee becomes unavailable.
Generally speaking, you'll want to opt for recent references, as they can talk about recent achievements. But if you have worked in a role some time ago that's particularly relevant to the job you're applying for, you may wish to reach out to that employer. If you don't have a lot of work experience, you can always use teachers or lecturers as character references, or people you know from voluntary positions.
As long as they know you well, your colleagues can act as referees, though someone in a position of authority may look better to a hiring manager. If you didn't get along with your supervisor though, this could pose a problem. In this instance, a colleague may be better. And that way, should you be asked, you can truthfully say that they worked more closely with you and therefore have a better understanding of your performance.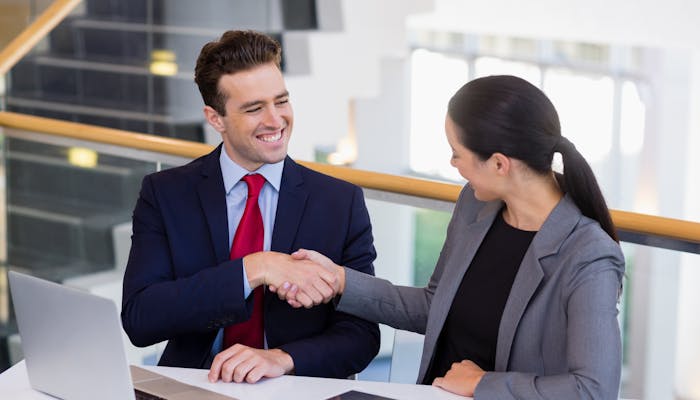 Carefully Phrase Your Request
As mentioned, acting as a referee isn't always easy, so make sure you ask nicely. Emailing is the simplest method when asking for a reference, but you could get a more positive response if you ask in person. You may also not have spoken to some of these people in a while, so you could have to jog their memory - sending across your CV is a great way to do this.
It's also essential that you phrase your request in a way that allows your referee to decline gracefully. Ask them if they are comfortable acting as a reference, or if they have the time over the next few weeks. It's better to have someone who's enthusiastic about you and your employment history than someone who reluctantly agrees to be your reference and gives a bland recommendation. A neutral reference is often viewed as a negative one by hiring managers.
Check Your Facts
When you contact your referees, and secure their permission to be contacted, make sure that you confirm their current job title, their contact information, and the best way to reach them. If the hiring manager can't get hold of your referee, you'll have put in a lot of hard work for nothing. 
Try to make it as simple as possible for your referee to give you a great review too. Either let them know what sort of jobs you're applying for, or send across information about the specific role you've interviewed for and a synopsis of the company. Perhaps mention a few of the skills the employer is looking for, and offer examples of instances where you demonstrated these skills. Keep it brief though - you don't want a reference that sounds like you've written it, or exactly like your cover letter.
Don't Forget to Follow Up
You'll obviously thank each referee once they've agreed to help, but also make sure that you contact them again every time you've listed them as a reference, and let them know who may be approaching them. People generally like to know the outcome of a process they've been involved in too, so when you do secure a job as a result of their recommendation, it's not a bad idea to tell your referee about it. 
KEY POINTS
To sum up, asking for a reference can be a more delicate process than you may have thought. You can't just assume that everyone will have the time to write you a reference, and will drop everything to do it! So when asking someone for a reference, remember to:
Ask as soon as possible, to allow your referee time to consider your request, and then hopefully get started on writing a glowing reference
Approach the right person, not just your friends. Your referee needs to be articulate, someone who can provide details of your accomplishments, and preferably someone of authority in the organisation
Have a few back-up referees, in case one of your main referees can no longer provide a reference for whatever reason
Ask nicely! Don't be pushy, and allow your potential referees to back out gracefully if they need to. You need a referee who is enthusiastic, not someone who resents being asked
Confirm all your referee's details, to ensure that the hiring manager can easily contact them
Provide your referees with a few details of the job you're applying for, so that they know what sort of skills are needed - they can then mention these in your reference
Thank your referees for agreeing to help, and let them know if you manage to secure the job
Overall, it's important to keep in mind that you may need to ask for further favours from your referees, so you have to maintain a good relationship with them. Remain polite, and always show your appreciation that they've taken the time to help you.
As mentioned, acting as a referee is not always straightforward, and it can take up more time than you might think. If the person you've asked works in HR, it may be part of their job, so can write you a reference during work hours, but for most people, you're asking them to spend some of their free time acting as your referee. That's why it's so important to sincerely thank anyone who agrees to supply you with a reference, and let them know how much they've helped you obtain your new job.
NEED SOME HELP WITH YOUR CV?
Perfecting your CV can be challenging. There's a lot to think about, from the layout and design to the written content. But there are a few simple ways to ensure you get these things right, such as using a CV checker. Simply click the button below to get a free check on your CV - you'll receive bespoke recommendations to improve your CV and your chances of landing a new job!
FREE CV CHECK