The Best Way To Ask For A Pay Rise
When you work hard at your job, going above and beyond your job description, it's not uncommon to want a pay rise, particularly if you're constantly outperforming your colleagues. An increase in salary not only helps with everyday costs, it also shows your worth within the business. If you believe that your pay does not adequately reflect the amount of work you put in, you're bound to feel under appreciated. So how do you go about asking for a pay rise? It's often a daunting task, and will take some careful consideration. But before you even consider approaching your boss, you probably need to think about your current pay.
Are You Underpaid?
It's important to consider where your current salary ranks in the market. Before you start asking for more money, search for similar job roles online, and see what the advertised salary is. This isn't always the most accurate indicator – the starting salary may be lower than your current rate of pay as a more senior employee, but it's a good place to start. You can also use salary calculators, which use algorithms to determine the industry averages when it comes to pay. Speak to recruitment agencies too – they'll have the clearest idea of how much someone with your skills and experience should be paid.
Once you've found out the average pay for your position, you can start to think about how much you should be earning. Even if you're paid more than the average, you shouldn't be afraid to ask for a raise, particularly if you haven't had one in over a year. Doing your research simply puts you in a better position to talk to your boss about a pay rise in a rational and informed way.
Consider Your Skills
When the time comes to approach your boss about a raise, you'll need to have a list of reasons as to why you deserve one. The basic things to consider are your experience, your transferable skills, and the supply and demand within the industry. If you have more knowledge and expertise than others, along with traits that mean you have the potential to develop your skills further, you should be able to make a case for a higher than average salary. When it comes to supply and demand, if your role is a highly specialised one, and there is a skill shortage in the industry, this pushes up pay rates in general.
Next, consider your 'soft skills'. These include things like timekeeping and flexibility. If you've offered to work overtime when the business has needed you to, write down examples of such instances. And if you always arrive to work on time and manage your time effectively, this not only shows your dedication to your job, you're also acting as a good example to your colleagues, which could encourage them to follow your lead. Teamwork is another essential skill that should not be overlooked – try to think of examples of when you have helped resolve conflict or assisted in the training of a new member of staff. It can be helpful to read over your latest performance reviews for such examples.
Finally, get technical. Think about the quantifiable achievements you've had in the course of your career. Do you have any formal training or qualifications? These are always a good indicator of your net worth, so make sure you include them in your argument. If you have particular technical skills, this can also show how valuable you are to the company, especially if you have used them in an innovative way. If your expertise has led to the development of a new product or system, that's certainly something you can bring to the table. Make sure you record the dates and statistics of such instances, along with any other significant milestones throughout your career.
If you are well respected in your sector, you can also bring proof of this to your meeting. Have you been mentioned in the press, or won any industry specific awards? Have you been approached by other companies – if you've been head-hunted, this shows you're in demand. Your influence on professional social media platforms such as LinkedIn can additionally demonstrate your exemplary industry reputation, so don't forget to mention this in your pay review.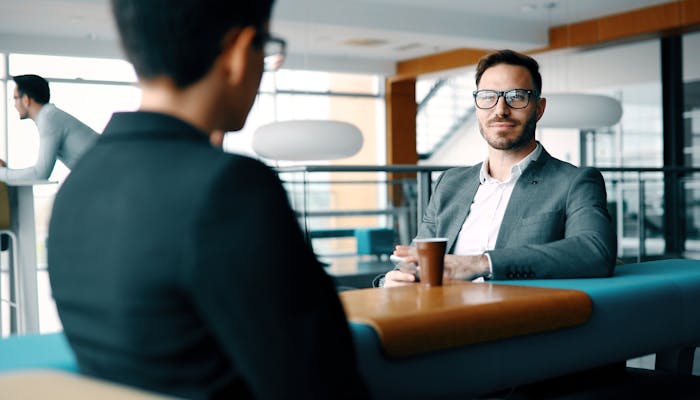 When Should You Ask For a Pay Rise?
The best time to ask for a pay rise is during a scheduled performance review. These tend to happen at the end of your company's financial year, as this is when the next yearly budget is drawn up. If you're lucky, this meeting will coincide with you wrapping up a successful project, or reaching a goal discussed in your last review.
If you're not happy to wait until your next performance review, you can simply schedule a meeting yourself. Just make sure that you time this right – you wouldn't want to discuss a pay rise after the business had suffered a financial loss, for instance, or if your performance had dipped for whatever reason. Monday mornings and Friday afternoons are also poor times to call a meeting, as your boss will either be busy, or thinking about the weekend.
Try to book a meeting during a quieter period – just after lunch tends to work best – and allow at least half an hour for a proper discussion. It's also sensible to avoid mentioning pay when you schedule the meeting, as this could result in it being postponed or cancelled. Even if you deserve a pay rise, your boss may not be too keen to discuss it before your performance review.
Often, you may be approached by competitors or agencies over email or Linkedin offering a salary increase for moving employers. If you are thinking about leaving simply because you would like a pay rise, you should speak to your boss. They could then give you a counter offer raising your salary to your desired level.
How To Ask For A Raise
Now that you've booked the meeting, you need to be prepared to give a thorough argument. Start by thanking your boss for taking the time to speak with you, and ensure that you emphasise how much you enjoy your job. You can't get fired for asking for a raise, but it's good practice to show your commitment to the business. Next, highlight the achievements you've previously written down. Try not to brag, just outline your contributions, and how you feel you can be instrumental in future.
Make sure you mention what others in the industry are paid, if this is less than what you're currently earning, and try to be assertive. Saying things like 'I'm hoping for' or 'I was thinking something like' suggests that you're not convinced you'll get it, and therefore may not deserve the raise. Ask for slightly more than you expect to get, but don't request an unreasonable figure that will be immediately shot down. There may be some negotiations involved, so be willing to compromise.
When it comes to your behaviour, try not to show too much emotion – pleading won't get you far. Dress appropriately for the meeting, and ensure you keep your body language in check – sit up straight, avoid fidgeting and make eye contact. Speaking slowly and clearly is also a sign of confidence.
The End Result
You shouldn't expect to receive an immediate answer. Your manager may need to speak with more senior members of staff to discuss pay rises, and if you've brought up a raise in your performance review, they may be negotiating with your colleagues too. As long as you're kept up to date with any developments, you can't rush the process.
There is likely to be some resistance to your proposal. You should be prepared to make additional arguments, though don't overdo it. You may need to set a date for a further review. But in some cases, there simply is not the budget for a pay rise, so you may have to be willing to settle for an alternative offer. This could be in the form of a role change, additional responsibilities, or increased benefits, such as bonuses or the use of a company car. Some of these perks may end up being just as valuable as a salary increase.
And if you don't get a pay rise straight away, don't give up hope. You may be able to work towards a promotion instead, which will result in an increase in pay anyway. Or perhaps you could consider ways to improve your earning power – try asking your boss to invest in your development through further training and qualifications. There are plenty of online courses if you can't commit to a specific schedule too. You may need to be patient, but if you're willing to keep pushing, you're bound to achieve a higher salary in time.
NEED SOME HELP WITH YOUR CV?
Perfecting your CV can be challenging. There's a lot to think about, from the layout and design to the written content. But there are a few simple ways to ensure you get these things right, such as using a CV checker. Simply click the button below to get a free check on your CV - you'll receive bespoke recommendations to improve your CV and your chances of landing a new job!
FREE CV CHECK