How To Ask Your Boss To Work From Home
There are a variety of reasons as to why you might want to start working from home. Perhaps you've relocated, and are struggling with the commute. Or maybe you've recently had a baby, and want to ease back into your job slowly. You could simply believe that you'll be more efficient without your colleagues distracting you.
Whatever the reason, it can be awkward to tell your boss you want to work from home. But since the outbreak of COVID-19, remote working has become much more common. And according to research from Finder, even prior to this, over the last ten years the number of people working remotely in the UK has almost doubled. There are now more than 1.54 million people working from home in their primary job role, so clearly there is opportunity to work remotely yourself.
More and more businesses are agreeing to full or part time telecommuting for their employees, so if you have sound justifications for working from home, don't be afraid to ask. If you're unsure how to broach the subject, we've come up with a few tips!
CONSIDER THE LOGISTICS
Not all jobs can be worked remotely. If you're a teacher, for instance, while you could look into roles such as educating foreign language students online, you'd need to leave your current position. But there are plenty of roles that only need a laptop and internet connection.
Your first step needs to be an honest assessment of your daily routine, to determine whether it would be feasible for you to work from home, at least some of the time. Ask yourself the following questions:
Do you need access to onsite equipment, or do you have tools at home?
Do you have a designated office space at home, that will allow you to work comfortably?
Are you often involved in group projects, or do you mostly work solo?
Are you in a management position, supervising others?
Do you attend a lot of face-to-face meetings, or are you primarily phone or email based?
If answering these questions means that remote working could make sense for you, you can then start to research the landscape you're working in. Find out if other people in your company have remote working arrangements. Look into other companies in your industry too, and see if they offer the chance to work from home - your business should be willing to offer similar opportunities, if they don't want people jumping ship.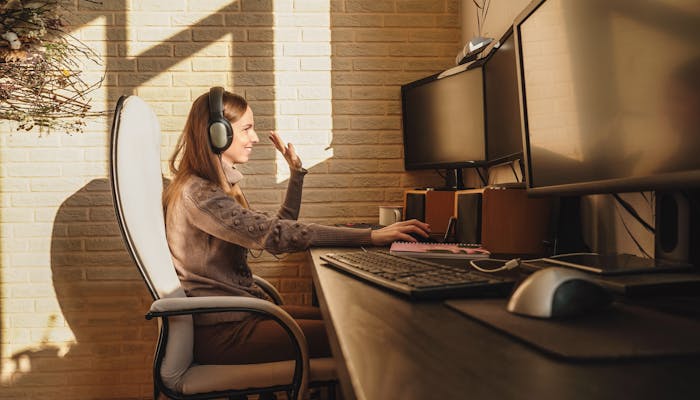 PLAN YOUR APPROACH
Once you've researched remote working in general, it's time to create a formal proposal. First, outline your responsibilities, and consider which tasks will be more challenging when working from home. Next, create a schedule of how you can allocate your time. You probably won't be able to start working from home full-time straight away, so it may be best to start off with a part-time schedule, to be reviewed at a later date.
Think about which days it would be best to work in the office, due to meetings or other group activities. Then plan out the days you could work from home, and what tasks you can perform during those times. Don't forget to emphasise the fact that you can be reached by phone or email though, even when not on site.
You'll also need to figure out a way of measuring your productivity and how often you'll be reporting back to your manager when working from home. It may be as simple as having a catch up each time you're in the office, or perhaps send a summary of your work for the day via email.
Overall, your remote working plan should include the following information:
A full breakdown of your daily schedule when working from home
Ways in which you can be contacted by your team and boss
How you'll be reporting back to your manager about your output
Your setup at home, and any additional equipment you'd need to work remotely
CONSIDER THE SPECIFICS
Once you have a plan, you can consider how working from home will benefit your employer, as well as yourself. You don't need to hide the personal benefits, such as a more flexible schedule, but keep in mind that you're not the person you're trying to convince. You need to come up with a list of positive outcomes from your manager's perspective. Below are a list of questions to get you started:
How would you perform your role better?
Could you be more productive at home, and why?
Would you be able to work more hours with a flexible schedule?
Without your daily commute, would you start working earlier, and be more refreshed?
Could you focus better at home, with less distractions?
Try to also find examples of studies that back up how effective remote working can be, such as the experiment undertaken by Harvard Business Review. Staff in a Chinese call centre were given the chance to work from home, and completed 13.5% more calls than their office based counterparts.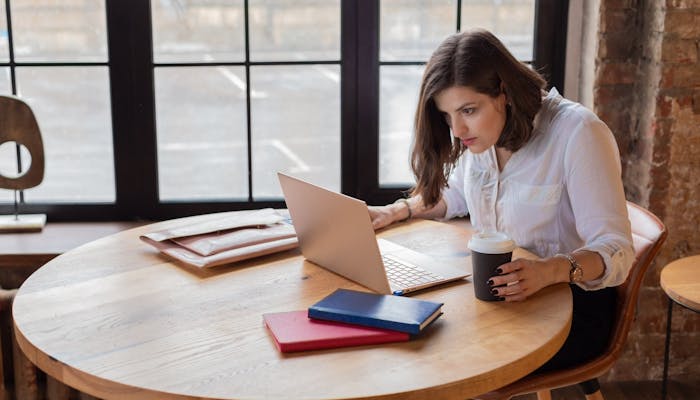 IDENTIFY KEY CONCERNS
The biggest concern most employers have with their staff working from home is about productivity. There are a huge number of distractions at home, and nobody is there to monitor your progress. You simply need to come prepared with a solution. In this case, you need to prove your accountability, through task lists and confirming what's expected of you on a daily basis. You can also propose catch-up meetings when you're in the office.
Another key concern tends to be about online security issues. This is generally easily overcome - you can suggest working with your IT department to ensure the safety of your equipment, such as using the company's secure VPN. That way, your IT security will be the same as if you were in the office.
You'll need to try and put yourself in your manager's shoes, and think of all the concerns and issues that may be raised in regards to you working from home. Then try to think of solutions, so that you won't be unprepared in your meeting when they come up.
SPEAK IN PERSON
If remote working hasn't been trialed in your company, or if you only recently joined the business, it could be a major decision for your boss to make. So you don't simply want to mention the idea in passing, or propose it in an email. Instead, you should request a meeting with your manager, stating that you want to discuss your job function and future within the business. It can be a good idea to keep the topic vague, to avoid the idea being dismissed out of hand.
It's also important to consider your timing. If you've just started a new job, or if you're working towards a big promotion, it may be wise to continue working in the office for a while. You'll need to be in a strong position with your manager too - they'll need to trust that you'll be just as productive working from home as you have been previously. Perhaps even consider discussing the possibility of remote working after you've played a part in a successful project, or demonstrated how valuable you are to the team.
Once you've set up the meeting, you can go over the points that you've planned, and respond to the concerns your boss may have. They may be completely supportive of you working from home, but you should prepare yourself for an uncomfortable conversation. Your boss might need some time to think about your proposal, and may need to get approval from more senior staff. Or they may agree to remote working on a trial basis. Just remember to show appreciation that your idea is being considered, and reiterate your willingness to be flexible.
CONCLUSION
Overall, you need to do a fair amount of research, be able to back up your claims, and enter into the meeting fully prepared. Don't be afraid to ask for what you want, but be willing to compromise. If you truly can't convince your manager to let you work from home, and it's something you feel strongly about, it may be time to consider finding a new job. Perhaps contact a recruitment agency (like us!) and ask them to find you a remote working position. Even if it's not something a company generally offers, the agency will have built up trust with the business. So the company may be willing to make an exception for you.
NEED SOME HELP WITH YOUR CV?
Perfecting your CV can be challenging. There's a lot to think about, from the layout and design to the written content. But there are a few simple ways to ensure you get these things right, such as using a CV checker. Simply click the button below to get a free check on your CV - you'll receive bespoke recommendations to improve your CV and your chances of landing a new job!
FREE CV CHECK