5 Ways to Adapt Your CV For Different Roles
Most people realise that when they apply for various job roles, they'll need to tailor their covering letter to line up with the specific job requirements. But not a lot of people think about adapting their CV too. 
With the job market being as competitive as it is, it's generally a good idea to use every technique in your arsenal to give yourself an edge! So to demonstrate that you're the candidate most suited to the role, you can draft up a bespoke CV that matches the job specification wherever possible. 
But where do you start? One of the key things to keep in mind when amending your CV is that you'll need to take a holistic approach. Unfortunately there's no simple formula to adapting your CV - you'll have to go through each section individually and see whether you can make improvements. 
To make this a little bit easier, we've outlined the five main steps you should take when tailoring your CV below:
1. Consider Your Work History
When it comes to your work history, this is where potential employers will be looking for examples of the skills relevant to the job they're offering. For example, if an employer wants candidates that have outstanding verbal communication skills, and you've previously worked in a call centre, you need to emphasise how much experience you have speaking to customers! 
Perhaps describe the range of clients you dealt with, and how you handled their queries. You may even want to include an example of overcoming a challenge in this role - though it may be best to save that for the interview!
Obviously you can't fabricate any work history - if the role requires certain work experience that you don't have, there is no point applying, no matter how tempting it may be! But if such experience is desired but not a must, you can demonstrate how some of your previous roles helped you develop the relevant skills required.
2. Match Your Skills to the Job Specification
Whether you have a separate section that lists your skills, or include these alongside your work history, it's essential that you link these back to the skills mentioned in the job description. Try not to copy these word for word, but aim to make your skills complimentary with those needed for the role.
For instance, if the job specification is looking for a driven individual, who is able to pick up skills quickly, you could outline how you've progressed in a role, and detail the ways you've got to grips with new skills and technologies. 
Don't worry if you can't match up all the skills listed in the job description - in fact, it's probably best not to include everything! While you want to look like the perfect candidate for the role, you don't want to essentially copy and paste the job requirements.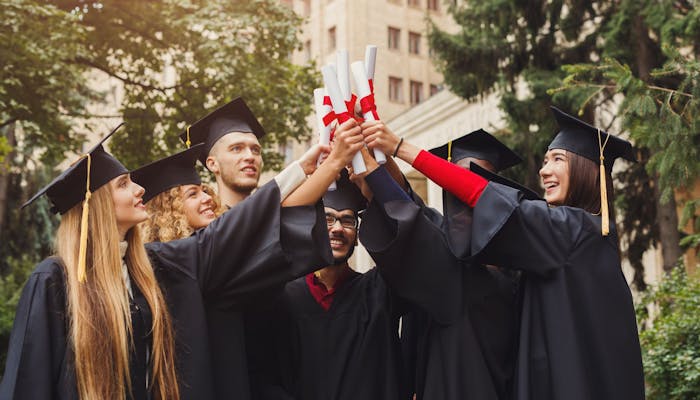 3. Analyse Your Qualifications
Generally, people just list their qualifications on their CV. There's nothing wrong with this, but if you're able to relate your qualifications to your career, it could make your CV a bit more appealing. 
This may not be possible for everyone, as while you may have been a mathematical genius as a kid, and got top marks in your exams, this doesn't mean you went into a related career. Perhaps you took up archeology instead. Basically, people's interests change, so your previous qualifications may not line up with your career path.
But if your qualifications are relevant, make sure you expand on them! Maybe your interest in a subject led you to your current job, or you excelled in one aspect of a course that would help you in the role you're applying for. If you are able to link your education to a prospective job, it could be the thing that helps you secure an interview. 
4. Include Specific Achievements
When reviewing your CV, it's a good idea to consider whether you've included all of your achievements. These don't need to be work work related - you may have been awarded with a commendation outside of work. Though a potential employer probably won't be interested in the swimming certificate you were given aged five - make sure you only include anything relevant!
If your achievements are in any way related to the job role, even if you think they're too small to be worth mentioning, you should probably include them anyway, particularly if your CV is a little sparse. You can't predict what will be impressive to the interviewer, and that small achievement may be the thing that makes you stand out from the crowd. 
5. Focus on Flexibility
Flexibility has become more of concern for both employers and employees in recent years. Whether you include a line about being happy to work remotely or just mention your flexibility when it comes to your working hours, it's important to make it clear that you can easily adapt. Perhaps mention occasions in your previous roles where you have needed to be flexible, like working extra hours in busy periods. 
As mentioned above, the main thing when it comes to adapting your CV is to take a holistic approach. Go over all the information you've included, and find areas where you can relate it to the job you're applying for. And if you need any additional help or advice, Pineapple Recruitment would love to hear from you!
NEED SOME HELP WITH YOUR CV?
Perfecting your CV can be challenging. There's a lot to think about, from the layout and design to the written content. But there are a few simple ways to ensure you get these things right, such as using a CV checker. Simply click the button below to get a free check on your CV - you'll receive bespoke recommendations to improve your CV and your chances of landing a new job!
FREE CV CHECK